M. Sc.

Benjamin Trotter
Doktorand

Telefon: +49-921-55-2648
Raum: NW I, 5.0 01 39
e-Mail: benjamin.trotter(at)uni-bayreuth.de




Effects of microplastics on the model organism Daphnia

Funding by the German Federal Environmental Foundation (DBU)

 

The presence of (micro-) plastics in marine systems has been investigated in a multitude of studies over the past decades. Yet, the contamination of freshwater systems has just recently caught the attention of scientists. This lead to an increased insight of how quantitatively and qualitatively (micro-) plastic has contaminated freshwater systems in sediments and the pelagic zone. Due to its high abundance (micro-) plastic has become available to a multitude of organisms, spanning over a broad band of trophic levels, which might lead to the accumulation of (micro-) plastics within the food web. The uptake of microplastics has been proven for a multitude of species, also including the freshwater crustacean Daphnia, which inhibits a central role in the limnetic food web. Up till now, the effects of microplastic particles on freshwater organisms are poorly understood as the research is in it`s infancy. Goal of this thesis is to investigate the possible effects of microplastics and associated additives on the morphological and molecular level of different Daphnia species. Research on the molecular analysis is done on the transcriptome level, where mRNA and protein abundances are measured. Proteomic analysis is performed at the Laboratory of functional genomics (LAFUGA) at the workgroup of Dr. Georg Arnold (http://www.genzentrum.uni-muenchen.de/research-groups/lafuga/arnold/index.html) at the Gene Center Munich of the Ludwig-Maximilians-University.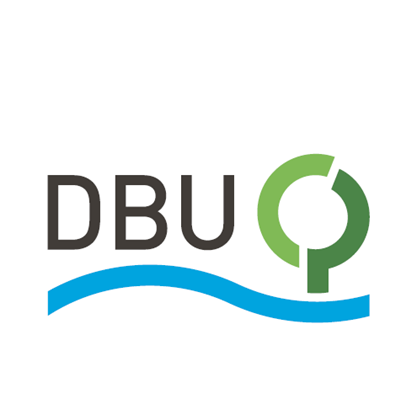 Publications

Journals

Benjamin Trotter, Kathrin A Otte, Kathrin Schoppmann, Ruth Hemmersbach, Thomas Fröhlich, Georg J Arnold & Christian Laforsch: The influence of simulated microgravity on the proteome of Daphnia magna. Npj Microgravity 1, 15016 (2015)

Imhof, HK; Sigl, R; Brauer, E; Feyl, S; Giesemann, P; Klink, S; Leupolz, K; Löder, MGJ; Löschel, L; Missun, J; Muszynski, S; Ramsperger, A; Schrank, I; Speck, S; Steibl, S; Trotter, B; Winter, I; Laforsch, C: Spatial and temporal variation of macro-, meso- and microplastic abundance on a remote coral island of the Maldives, Indian Ocean, Marine Pollution Bulletin, 116(1-2), 340-347 (2017), online: 18.01.2017, doi:10.1016/j.marpolbul.2017.01.010

Talks 


Benjamin Trotter, Patricia Luber, Anja Ramsperger, Julia Haberstroh,
Christian Laforsch
Plastic waste influences predator-prey interactions in aquatic ecosystems:
Interference of interspecific communication between Daphnia longicephala and Notonecta glauca. 11th Symposium on Cladocera, 24.-29.09.2017, Kulmbach, Germany.


 

Bernard Wolfschoon Ribeiro, Kathrin Schoppmann, Jessica Fischer, Benjamin Trotter, Christian Laforsch (2014): Distinct but neglected: The gravireceptive organ in Daphnia. 40. COSPAR scientific assembly, 02.–10. 08. 2014, Moscow, Russia.

 

Kathrin Schoppmann, Benjamin Trotter, Jessica Fischer, Bernard Wolfschoon Ribeiro, Christian Laforsch (2013): Molekulare µg-Effekte auf Daphnia, Evolution der Schwerkraftwahrnehmung und die Suche nach geeigneten Kandidaten. 13. Gravimeeting Erlangen (Germany), 5. –6.12.2013

 

Kathrin Schoppmann, Jessica Fischer, Bernard Wolfschoon Ribeiro, Benjamin Trotter, Annika Olsen, Ruth Hemmersbach, Christian Laforsch (2012): Planktonorganismen für Lebenserhaltungssysteme. 12. Gravimeeting Erlangen (Germany), 28.–30.11.2012  

 

Kathrin Schoppmann, Jessica Fischer, Bernard Wolfschoon Ribeiro, Benjamin Trotter, Annika Olsen, Ruth Hemmersbach, Christian Laforsch (2011): A new multifunctional organ system for the sensation of gravity and microturbulence in Daphnia?. 11. Gravimeeting Erlangen (Germany), 01.–02.12.2011

 

Kathrin Schoppmann, Jessica Fischer, Bernard Wolfschoon Ribeiro, Benjamin Trotter, Christian Laforsch (2011): A new multifunctional organ system for the sensation of gravity and microturbulence in Daphnia?. 4. Graduiertenforum der Fachgruppe Morphologie der Deutschen Zoologischen Gesellschaft, Munich (Germany), 21.–23.10.2011



>> Publikationen