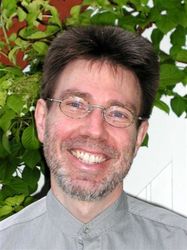 Prof. Dr. rer. nat.
Siegfried Raasch
Professor
Phone: +49 (0)511-762-3253
Fax: +49 (0)511-762-4418
Room: Leibniz-Universität Hannover
e-Mail:
raasch(at)muk.uni-hannover.de
Institute for Meteorology and Climatology, University of Hannover
Herrenhäuser Str. 2
30419 Hannover
Prof. Dr. Siegfried Raasch beschäftigt sich mit der Simulation atmosphärischer und ozeanischer Grenzschichtströmungen mit Hilfe von Grobstruktursimulationsmodellen (Large Eddy Simulation, LES). Seine Schwerpunkte sind derzeit die Untersuchung von Einflüssen von Oberflächenheterogenitäten (in Form unterschiedlicher Landoberflächen aber z.B. auch in Form von Gebäuden) auf die Grenzschichtturbulenz. Er leitet die PALM-Arbeitsgruppe am Institut für Meteorologie und Klimatologie der Leibniz Universität Hannover.
Weitere Informationen (Projekte, Veröffentlichungen, etc.) finden sich unter:
http://www.muk.uni-hannover.de/~raasch/PALM_group/PALM_group.html
>>
Personal homepage
>>
Publications
>>
Lectures, posters...
>>
Projects