Highland Forest at Kakamega National Park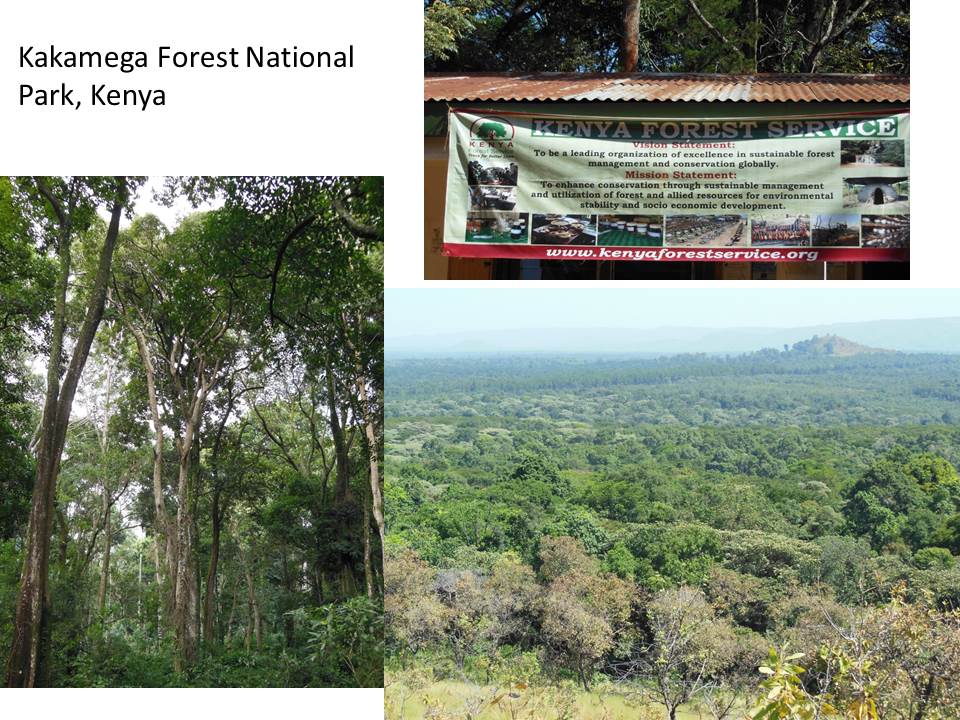 Kakamega Forest is easily reached from Maseno University in ca. one hour. Access to the forest is controlled either by the Kenya Wildlife Service or the Kenya Forest Service, depending on the exact location. Housing in bandas is available within the park.
Kakamega Forest is a remnant of previously more widespread highland forest vegetation in Uganda and Kenya. It is floristically related to the Congo and montane forest regions of the East African mountains. Studies at Kakamega in the past have focused on assessments of biodiversity, land use change, and sustainable management of forest resources. A large nursery maintained by the Kenya Forest Service works in an Outreach capacity to promote planting of trees by the local populations. Tree planting in Kenya has enjoyed spectacular success in providing needed ecosystem services to local individuals, and to reducing pressures on the remaining forest fragments.
For further information see (http://www.biota-africa.de) as well as:
Schaab G, Khayota B, Eilu G, Wägele JW 2010 The BIOTA East Africa atlas, Rainforest changes over time. KS Druck, Kronau, Germany ISBN 978-3-89063-406-7, information at www.laf.hs-karlsruhe.de/gvisr/.