News
Vote now for Klimawald Bayreuth!
You were there last year carrying watering cans to the young trees? You read or heard about the project? In March, the "Klimawald Bayreuth" was nominated for the Blauer Kompass of the German Federal Environment Agency - as one of 15 out of 160 proposed measures that will make a concrete contribution to counteracting the consequences of climate change in the coming decades. With your help, the Klimawald could win the Audience Award: Click here to join the Online Voting! One vote per day is possible until April 20.
>>more...
---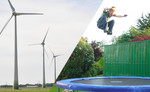 Infrasound debate: Background and measurement examples
As an argument against the installation and operation of wind turbines, infrasound heats up the minds of citizens engaging against wind power. But what is infrasound actually? How can infrasound be measured? What sources do we see, and at what intensity can people perceive infrasound? Dr. Stefan Holzheu, expert for sensor data acquisition and processing at BayCEER / University of Bayreuth, has compiled background information and examples (in German language). For "makers" there is also a guide for building your own infrasonic measuring tool.
>>Link...
---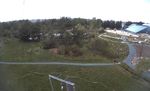 Outdoor area of the ÖBG remains open for visitors
Even if the events are cancelled and the greenhouses remain closed, the generously proportioned outdoor area of the Ecological-Botanical Garden can still be visited: for walks, for relaxation, and for springtime discoveries on every corner! Opening hours and further information:
>>Link...
---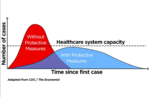 Stay safe and sound in quiet times
On 12 March teaching stopped at the University of Bayreuth, from 20 March we are all working from home as far as possible. Research at BayCEER will continue here - on a smaller scale, but perhaps with more time for developing ideas, evaluating data and reading up on the latest results. We wish everyone in the BayCEER and you as reader of these lines stay safe and flatten the curve! Here you can find the latest news from the university related to the coronavirus pandemic:
>>Link...
Books & literature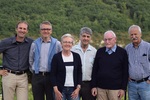 New edition: Plant Ecology
In December 2019 a completely updated and revised second edition of "Plant Ecology" was published (by Springer). As reference for students, researchers and practitioners, the book comprises molecular ecophysiology, physiological and biophysical plant ecology, ecosystem ecology, community ecology and biological diversity as well as global ecology. All of the six authors have worked or still contribute to research in the focus area Ecology and the Environmental Sciences at the University of Bayreuth.
>>more...
Rankings & Awards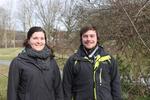 Escape Room promoting sustainability
Thomas Schmitt and Rebekka Riebl from the Ecological Services working group in BayCEER are one of the 15 winning teams in the nationwide university competition "Zeigt eure Forschung / Show your research!" on the topic of bioeconomy. They were honored for their concept of an "escape room", which aims to sensitize young people and adults to the need for a stronger link between economy and ecology. They will use the prize money of 10,000 euros to put their concept into practice in the coming months.
>>Link...
---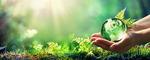 Call: UBT Sustainability Award 2020 for final thesis projects
The University of Bayreuth's Governing Board and GreenCampus, in cooperation with the Universitätsverein Bayreuth, are once again awarding a Sustainability Award for final thesis projects. Honoured will be outstanding and forward-looking bachelor's or master's theses or equivalent academic achievements on research topics oriented toward the United Nations' goals of sustainable development and dealing theoretically or practically with securing sustainable ecological development. The closing date for applications is 15 September 2020.


>>Link...
Guests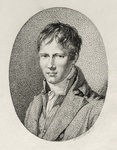 Invited by the University of Bayreuth: Guests at BayCEER
After the first calls for proposals from the newly established Bayreuth Humboldt Centre, it is now clear who will be visiting the University of Bayreuth as a Senior/Junior Fellow or with a Short Term Grants. The aim of the visits is to work on promising research collaborations with researchers in Bayreuth. As soon as the epidemic situation allows it, four of the guests from the first calls are expected to join working groups of the BayCEER.
>>more...
Research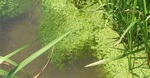 P-TRAP: recycling of phosphorus from surface waters
In Germany, almost two out of every three bodies of water contain too much phosphorus due to soil fertilisation. The result: Excessive growth of algae and aquatic plants that remove oxygen from the water, thus endangering the ecosystem. At the same time, phosphorus is a valuable resource. The European Training Network (ETN) project P-TRAP seeks to recover phosphorus from bodies of water and transfer it into a circular economy.
>>more...
---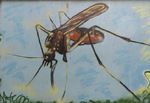 Vector-borne diseases: effects of biodiversity?
How does the diversity of viruses, mosquito species and their hosts influence the risk of disease transmission? And how do climate and other environmental factors affect their biodiversity? The new research project "DiMoC - Diversity Components in Mosquito-borne Diseases in Face of Climate Change" addresses these questions. The international project is funded for three years by the EU Biodiversa-Programme , coordinated by Prof. Dr. Carl Beierkuhnlein and Dr. Stephanie Thomas from the Department of Biogeography, BayCEER / University of Bayreuth.
>>more...
---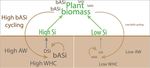 Food security: Silica increases water availability for plants
As a result of climate change, more frequent and longer drought periods are predicted in the future. Drought risks are suggested to decrease agricultural yield. A team of researchers with Prof. Dr. Andrea Carminati, Soil Physics, BayCEER /University of Bayreuth and Dr. Jörg Schaller, Leibniz Centre for Agricultural Landscape Research (ZALF) have now discovered a way to mitigate this problem: Amorphous silica is able to significantly increase the amount of available water for plants. This offers an opportunity to enhance global food security despite climate change. The researchers presented their findings in the journal Scientific Reports. They suggest a soil management that ensures a higher amorphous silica content.
>>Link...
---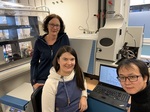 New arsenic compounds: Risk or opportunity for rice cultivation?
University of Bayreuth researchers, together with scientists from Italy and China, have for the first time systematically investigated under which conditions, and to what extent, sulphur-containing arsenic compounds are formed in rice-growing soils. To date, these thioarsenates have not been taken into account in assessments of the health effects of rice consumption. In the journal "Nature Geoscience" the The team, headed by the Bayreuth environmental geochemist Prof. Dr. Britta Planer-Friedrich, presents the results and identifies the urgent need for research with a view to protecting consumers from health risks.
>>Link...
---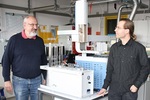 Underestimated: Fungi as food source for plants
The number of plant species that extract organic nutrients from fungi could be much higher than previously assumed. This was discovered by researchers from the BayCEER Laboratory of Isotope Biogeochemistry and the University of Copenhagen through isotope investigations on Paris quadrifolia, otherwise known as Herb Paris or True Lover's Knot. This forest-floor plant, which is widespread in Europe, is regarded in botany as a prototype for plants that have a specific exchange relationship with fungi, which in fact accounts for around 40 percent of all plant species. In "The New Phytologist" journal, the scientists report on their surprising results.
>>Link...