News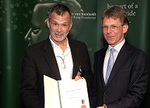 Klimawandel und Artenvielfalt: Humboldt-Preisträger kommt an die UBT
Ecologist, statistician and recent Humboldt Prize awardee, Professor James Clark, will be visiting the University of Bayreuth this summer to collaborate with BayCEER ecologists and environmental scientists. Clark was recently awarded the Humboldt Research Prize of the Alexander von Humboldt Foundation for his contributions to ecological forecasting. His host and colleague is Prof. Steven Higgins (Chair of Plant Ecology).
>>Link...
---

Klimawald Bayreuth: a forest for the future
Klimawald Bayreuth aims to build a climate-resilient forest in Bayreuth that can adapt to the future climate while mitigating climate change by reducing carbon emissions. The project was initiated by a group of students studying Global Change Ecology and will be realized in cooperation with the city forester and the AELF Bayreuth, supported by the Ecological Botanical Garden, the BayCEER office and other initiatives. For the planting from 25-27 April on a one hectare storm and drought-damaged forest area volunteers are welcome!
>>Link...
---

Kampagne gegen Befristungen an Hochschulen
Unter dem Titel "Frist ist Frust" startete im März eine Kampagne, die den im Mai zwischen Bund und Ländern auszuhandelnden verstetigten Hochschulpakt zum "Entfristungspakt" machen will. Initiatoren sind das Netzwerk für Gute Arbeit in der Wissenschaft (NGAWiss), die Gewerkschaften GEW und ver.di sowie weitere Fachgesellschaften. Sie fordern, die ab 2021 nach dem neu gestalteten Pakt dauerhaft vom Bund an die Hochschulen fließenden Personalmittel für Dauerstellen einzusetzen. Hintergründe und Kommentare dazu in einem Gastbeitrag der Initiatoren bei Jan Wiarda.
>>Link...
---

KinderUni: Ihr habt die Wahl!
Bis 30. April dürfen Kinder wählen - die vier beliebtesten aus zehn vorgeschlagenen Themen werden im Sommer im Audimax präsentiert. Alle Schülerinnen und Schüler der 2. bis 6. Jahrgangsstufe aus Bayreuth und Umgebung sind herzlich eingeladen, jetzt abzustimmen und an vier Mittwochnachmittagen nach den Pfingstferien bei der KinderUni Bayreuth dabei zu sein. Mit dem Wurm als Bodeningenieur steht auch ein Thema aus Ökologie und Umweltforschung zur Wahl.
>>Link...
Research

Plastic waste interferes with communication in aquatic ecosystems
Plastic waste affects aquatic organisms in a way that has so far received little attention: Chemical cues, which are crucial for interspecific communication among aquatic organisms, accumulate on the surface of plastic particles and can therefore no longer fulfil their ecological functions. This has been shown by scientists of the animal ecology group in BayCEER in a new study using the model system Daphnia (waterfleas). The organisms form defensive structures in response to chemical cues released by their predators. However, these defences are significantly reduced in the presence of plastic waste. The scientists presented their findings in the journal Scientific Reports.
>>Link...
---

Stadtklima für alle: Bayreuths Wetterdaten im Web
Wie kalt war letzte Nacht in Bayreuth - in der Kämmereigasse und am Röhrensee? Wie schnell pfeift der Wind auf dem Karstadtdach und im Hofgarten? Im Projekt "MISKOR - Minderung Städtischer Klima- und Ozon Risiken" werden aktuelle Wetterdaten an 12 Stationen im Stadtgebiet Bayreuth gemessen und in Echtzeit im Web zur Verfügung gestellt. Die kleinräumigen Unterschiede des städtischen Mikroklimas werden erforscht, um in der Praxis anwendbare Planungshilfen zu entwickeln. Im Sommer werden fahrradgetragene Kurzzeitmessungen die Langzeitmessungen ergänzen. Das Ziel ist es, Strategien zu entwickeln, wie die negativen Folgen des Klimawandels inklusive dem Wärmeinsel-Effekt und der Ozonbelastung für die Bevölkerung abgemildert werden können.
>>Link...
---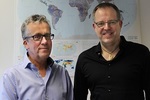 Breakdown of nitrate in groundwater
The introduction of reactive nitrogen to the waters of the world is causing serious ecological damage. All the more important, then, are natural purification processes in the subsurface, which can eliminate at least a part of this pollution. An international research team led by the University of Rennes (France), in which hydrologists from the University of Bayreuth and from the Helmholz Centre for Environmental Research - UFZ participated, comes to the conclusion that the capacity of many deep aquifers to remove nitrate is likely higher than often assumed. In the renowned scientific journal PNAS, they present a robust method for assessing this self-purifying potential.
>>Link...
---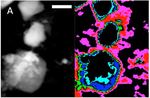 Silicon increases the phosphorus availability of Arctic soils
Phosphorus availability in soils is an important parameter influencing primary production in terrestrial ecosystems. Phosphorus limitation exists in many soils since a high proportion of soil phosphorus is stored in unavailable forms for plants. In a study published in "Scientific Reports" scientists from BayCEER/University of Bayreuth and Kopenhagen tested the effect of silicon on phosphorus mobilization for Artic soils and conclude that it is is a key component regulating mobilization of phosphorous. This may also be important for sustainable management of phosphorus availability in soils in general.
>>Link...