The
BayCEER Blog
collects research experiences and insights within BayCEER. Interested? ->
How to blog (PDF)
.
2020-01-13
Why Science Communication?
Saskia Klink, Agroecology

Have you ever struggled to explain to your parents, grandparents or anyone who is just not familiar with your scientific work what you do in your Bachelor / Master thesis? You'll probably have realized how hard it can be to find 'non-scientific' words to describe what you are doing, so that everyone can understand. You might also have struggles when explaining your work to scientists from other fields of research. What is needed here is science communication – a way to explain to others what you are doing, in a way that they understand without having graduated in your field.
Did you know that science communication already starts when scientists talk about their research with each other? Even though this type of communication often clusters to people with the same scientific background, there are many ways that it can benefit you as a researcher. For example, it helps to make connections with other researchers in your field, to find collaborators, might increase the chance of having your publications known and cited, and thereby might even indirectly or directly increase the chances for funding. But apart from these academic benefits, we often choose our field of study because we want to make a change. We want to make people care about it by increasing our knowledge about processes, connections and consequences and find ways to create benefits for everyone. This means, we not only have to explain our findings to colleagues, but also to the stakeholders who are directly involved and need inputs, help and alternative solutions (e.g. land owners, politicians, industrial companies, conservation institutes). It is important to note that these stakeholders can only benefit from your work if they understand what you are saying.
A really great group of people to talk to when trying to explain your science and make a change are children. Kids are often very interested in nature, their environment and how things work. By explaining your science to them in appropriate language and why it matters to you and might be of importance to them as well, you can help them get a better understanding and feeling for the world they live in. Bonus, they'll go tell their parents what they learned and what little or bigger changes could help to make a positive contribution – and parents surely will rather listen to their own children than to an unknown scientist.
Importantly, science communication shouldn't be about a one-way communication of information from the scientist to the audience. The best way to communicate science is to have it be a conversation, where both sides benefit and learn from the interaction. We can't assume that the audience won't know something about our topic (e.g. kids will often know a lot about a topic they're interested in already, and land managers will have the best local knowledge of their particular area) so it's important to ask questions of the audience, learn from them, and create a dialogue.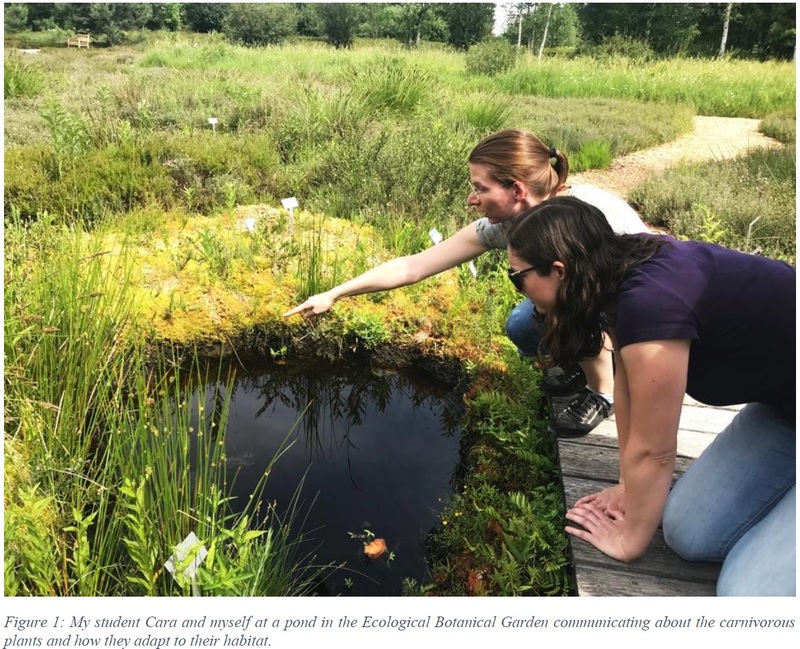 The best way to improve your science communication skills is to practice. Think about what you do and how you would explain it to a child in a way that makes them want to learn more. Talk to your parents, grandparents and neighbors about your science. When you are going to a conference and it offers a workshop on science communication, go for it! Apart from learning how to improve your networking and making useful connections it might help you make your research be more heard – both within and outside of academia.
---
to the News Archive