News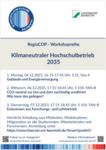 Regio-COP Workshops: Klimaneutraler Hochschulbetrieb 2035
Die Scientists4Future Community Bayreuth läd gemeinsam mit dem forum 1.5 zu einer regionalen Klimakonferenz ein - parallel zur internationalen COP 28 in Dubai. Studierende, Mitarbeitende und Forschende der UBT sind eingeladen, unter dem Motto "Klimaneutraler Hochschulbetrieb 2035" mitzudenken, zu diskutieren und zu gestalten. Auf der Tagesordnung stehen a) Gebäude und Energieversorgung (4.12.), b) Mobilität und Ernährung (6.12.) und c) Emissionen aus Forschungs- und Lehrbetrieb (7.12.). Weitere Infos und Link zur Anmeldung:
>>Link...
---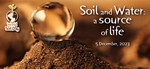 Am 5. Dezember ist World Soil Day
And another year has passed - World Soil Day is back on 5 December! This year's focus is "Soil and water as the source of life". The FAO website provides a wealth of information and opportunities to get involved. BayCEER is conducting research into the interactions between soil and water in a wide variety of ecosystems and at different scales.
>>Link...
---

Prof. Dr Christian Laforsch honoured as Professor of the Year
Prof. Dr Christian Laforsch, Chair of Animal Ecology I and spokesperson of the Collaborative Research Centre Microplastics at the University of Bayreuth, may now hold the title "Professor of the Year". The UNICUM Foundation has awarded him this title.
In addition, Prof .Laforsch and Dr. Martin Löder were recognized by Clarivate as "Highly Cited Researchers 2023" in the "cross-field" category, making them among the most renowned publicists in the field.
>>Link...
Research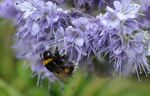 Diesel exhaust gases harm insects: Bayreuth animal ecologists study the effects on bumblebees for the first time
The decline of insects threatens many ecosystems worldwide. While the effects of pesticides are well researched, there has been a lack of knowledge about the effects of other anthropogenic pollutants. Animal ecologists at the University of Bayreuth have now studied the effects of diesel exhaust particles on bumblebees for the first time. In two new studies, they show that these fine dust particles can significantly damage the organism of bumblebees if they are permanently ingested through food. The Bavarian State Ministry for the Environment and Consumer Protection funded the research work as part of the BayÖkotox project network.
>>Link...
Events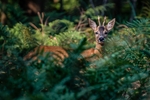 Forest controversies 2023 (Review)
Hunters, forest owners, experts and students discussed the influence of roe deer on the regeneration of German forests at the Forest Controversies 2023 forum (in German).

The starting point of the discussions was the situation that roe deer, as a well-adapted cultural successor, currently find optimal conditions for reproduction in German forests. At the same time, their heavy browsing prevents the natural regeneration of the forest. In order to curb this problem, however, there is a lack of trained hunters who hunt both efficiently and sustainably. Better education and training for hunters, the use of modern technologies and more differentiated dialog between all parties involved were therefore called for.
>>Link...
---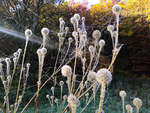 BayCEER Workshop 2023 (review)
At the BayCEER Workshop on October 12 before the start of the lecture period, junior and senior scientists from the focus area of ecology and environmental sciences presented their work in talks, posters and photos.
>>Link...
Conferences

1. Sustainable Sports Symposium (SusSpoSym), 2023 in Bayreuth (review)
This year BayCEER and BaySpo were jointly hosting the first Sustainable Sporty Symposium, (SusSpoSym). The personally held conference had a successful start and offered a lot of space for input and exchange. Here is a detailed review of the event.
In the future, members of the think tank sportainable and the international scientific community, as well as decision-makers in sports administration and sports policy dealing with Sport Ecology, Sustainability and Education for Sustainable Development in Sport, are invited annually to present their findings and exchange their views.

>>Link...
News

Fundgrube: Wissenswertes rund um Auen
Zum Main FlussFilmFest im März 2023 wurde der Webauftritt des in Bayreuth zur Landesgartenschau 2016 von BayCEER, Bund Naturschutz und Fischereiverband gestalteten Auenlehrpfads aktualisiert. Hier findet sich jede Menge Wissenswertes rund um die Bedeutung der Auen für Biodiversität, Stadtklima und Wasserregulierung im Klimawandel.
>>more...