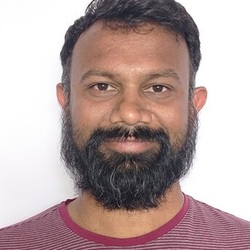 Dr.
Milan Varsadiya
Postdoc
Ecological Microbiology
Phone: +49(0)921/55-5672
Room: D3
e-Mail:
milankumar.varsadiya(at)uni-bayreuth.de
Department of Ecological Microbiology
Research interests:
How can the substrate chemistry (number of C, nominal oxidation state of C, and functionalization) influence microbial carbon use efficiency (CUE)?
How can soil structural and physicochemical heterogeneities (soil aggregates) change the CUE and food web complexity?
How can we incorporate a modeling approach to understand biomass explicit bioenergetics?