Welcome at the homepage of the Department of Soil Ecology at University of Bayreuth
The soil is a part of terrestrial ecosystems and the premise for plant growth and thus for human life. Soil properties largely determine the functions (or services) of ecosystems, like the production of biomass and the exchange of substances between the ecosystem, atmosphere and hydrosphere.
Today, soil properties are largely influenced by human activities through air pollution, climate change, fertilization and soil treatment.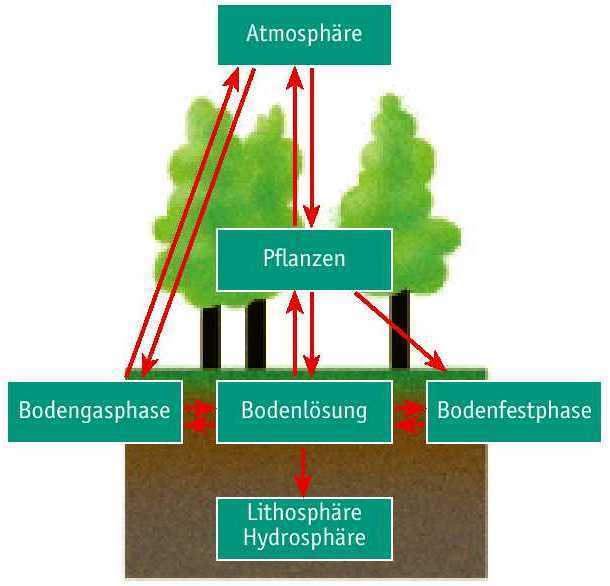 Hence, the general goal of the research at the Department of Soil Ecology is to investigate the role of soils for ecosystem functioning under changing environmental conditions.
We concentrate on near natural ecosystemes and our work covers soil biological and soil chemical aspects of the element turnover. We measure properties of the soil solid phase, the soil solution and the gasous phase as well als element fluxes under field conditions.
In the laboratory we investigate the effects of specific factors on soil processes under controlled conditions.
The results of our work will help to better manage terrestrial ecosystems under changing environmental conditions.
Find here the independent junior research group
Soil Biogeochemistry
Further information on projects can be found here.
Here you find suggestions for Master- and Bachelor-Theses.