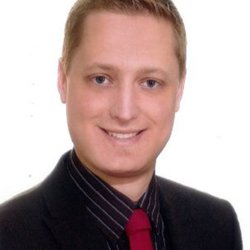 M.Sc.
Jens Künster
Master-Student
Telefon: +254790487597
e-Mail:
jens.kuenster(at)gmail.com
Lehrstuhl für Hydrologie, Universität Bayreuth
Universitaetsstrasse 30
95447 Bayreuth
http://www.uni-bayreuth.de
---
Department of Geographical Development Studies
---
Research Interests:
Environmental Justice

Waste management and concepts of sustainability
Urban Governance

Sustainable land use
Concepts of locally adapted agriculture
M.Sc. Humangeography - Urban- and Regional Sciences
Thesis title: "Waste-Management and Governance in Uasin Gishu County - Case Study: Eldoret Municipality"
B.A. African Development Studies in Geography
Thesis title: "Waste-Management in Mazabuka, Zambia. Southern Wings Environmental Recovery Service: Role-model-, locally adapted solution - or non-competitive micro-enterprise?"
>>
Publikationen