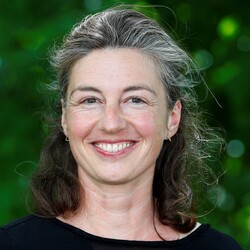 Prof. Dr.
Lisa Hülsmann
Professor
Ecosystem Analysis and Simulation
Phone: 5650
e-Mail:
lisa.huelsmann(at)uni-bayreuth.de
Ecosystem Analysis and Simulation
The aim of the working group "Ecosystem Analysis and Simulation" is to understand the dynamics of ecosystems in space and time and to answer socially relevant questions that arise with regard to current ecological challenges such as climate change and biodiversity loss. To this end, we use statistical analyses of ecological data at local, regional and global scales as well as the integration of such data into process-based vegetation and ecosystem models. One research focus of the professorship is forest ecosystems, which form a critical part of the global ecosphere and are particularly affected by environmental change due to their longevity. Currently, we are particularly engaged in the research fields of 1) transitioning forest ecosystems and 2) biodiversity mechanisms and coexistence.