Bayreuth - first mentioned in 1194 under the name Baierrute - is one of the most beautiful cities in Bavarian. Like the city of Rome, it is nestled by seven hills in a gentle valley. The city of Bayreuth is geographically located in Upper Franconia, currently has almost 75,000 inhabitants and welcomes all guests.
Bayreuth has a lot to offer its guests from all over the world. World-famous as a festival city due to the annual Richard Wagner festival. With the Margravial Opera House - an UNESCO World Heritage Site since 2012 - Bayreuth has another cultural attraction. In addition, visitors can expect charming castles, the historic Park Eremitage with its dreamy grottos and water features as well as a variety of interesting museums.
The festival city and its surroundings also has a lot to offer in culinary terms. Enjoy the Upper Franconia cuisine with Franconian specialities and a tasty beer in cozy pubs in and around Bayreuth. Bayreuth is looking forward to your visit: Welcome in Bayreuth!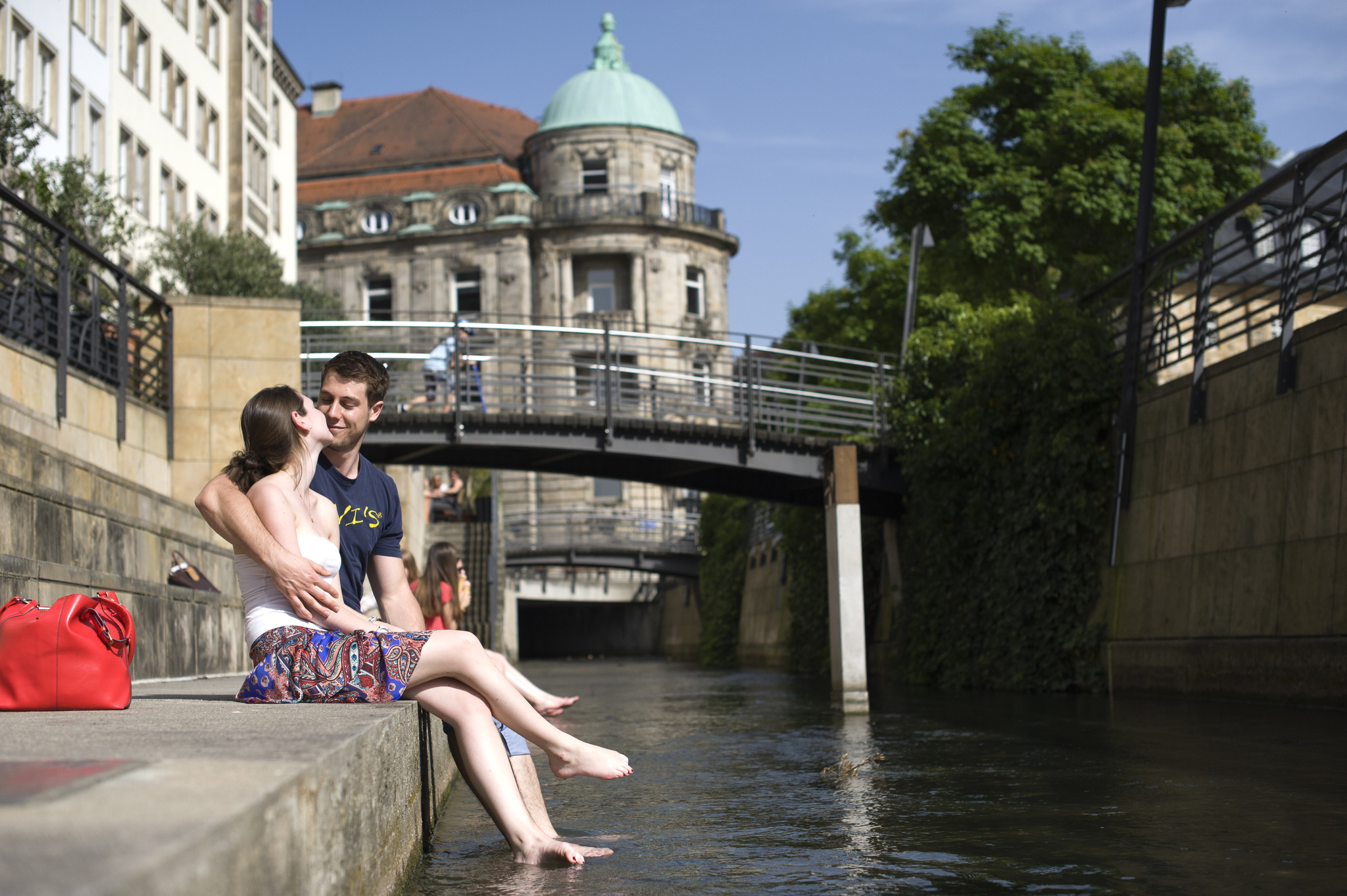 Foto: City life on the Canale Grande nearby the Margravial Opera House