Nature based solutions in the face of climate extremes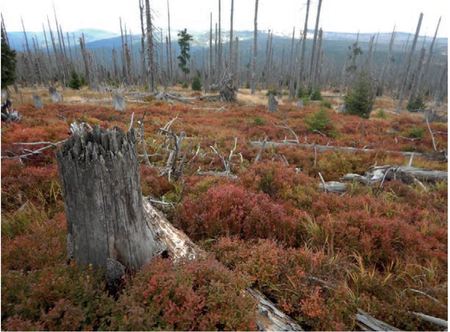 2021-08-11
Natural hazards resulting from climate change are increasing in frequency and intensity. Adaptation to the expected future impacts of extreme weather events appears inevitable. Coping strategies are urgently required. In view of the complexity of the current challenges, Prof. Dr. Carl Beierkuhnlein calls for nature-based solutions to be implemented to avoid severe damage in a forum article for the journal "Erdkunde". Embracing biodiversity at the entire scale of catchments across ecosystems and land use into disaster prevention should be seen as paramount for cost effective and efficient protection of the society.
In recent years, a good scientific and knowledge basis for the required solutions has been developed, which now must translate into action. In the article, a series of suggestions is compiled for a broad spectrum of extreme events and societal fields: Heavy rain events and flooding, periods of drought, heat waves, storms and wind impact as well as changes in frost regimes and snow cover. The suggestions are meant to stimulate critically needed creativity and commitment towards sustainable and feasible approaches for disaster prevention.
Photo: Forest decline in high elevation natural Norway spruce forest after bark beetle outbreaks in the Nationalpark Bavarian Forest (© Carl Beierkuhnlein).
Article in ERDKUNDE (August 2021):
https://www.erdkunde.uni-bonn.de/archive/2021/nature-based-solutions-must-be-realized-not-just-proclaimed-in-face-of-climatic-extremes