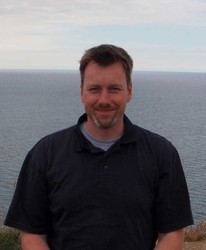 Dr. rer. nat.
Guido L.B. Wiesenberg
Adjunct Researcher
Agroecosystem Research
Phone: +41-44-6355183
Fax: +41-44-6356841
e-Mail:
guido.wiesenberg(at)geo.uzh.ch
---
AgroEcoSystem Research Department and
AG Paleoenvironmental Studies
---
Research interests
Lipid distribution and stable carbon isotopic composition of individual lipids in various higher plants.
Influence of Global Change on lipids within plants and soils.
Modification of lipids in FACE-Experiments.
Turnover of total soil organic carbon and plant-derived lipids in soils.
Verification of changes in soil organic carbon composition and turnover as a result of the atmospheric Suess-Effect.
Decomposition trends of organic components with soil depth and particle-size.
Soil fauna effects on soil organic carbon and lipid turnover.
Lateral and vertical distribution of organic pollutants (e.g. PAHs and DDT metabolites) in soils.
Transport mechanisms of pollutants in surface sediments of rivers and lakes. 
>>
Personal homepage
>>
Publications
>>
Projects