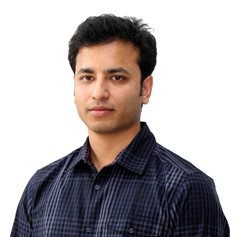 Dr.
Mohammed Arfin Khan
Postdoc & International Fellow
Bis 05/2021 bei Störungsökologie
e-Mail:
mohammed.arfin-khan(at)uni-bayreuth.de
I am a postdoctoral researcher at the Department of Disturbance Ecology, University of Bayreuth, Germany. I am also affiliated as an associate professor of Forestry and Environmental Science at Shahjalal University of Science and Technology, Bangladesh. My scientific interest and specialization are (a) assessing the effects of extreme climatic events on plants and ecosystem functioning (b) evaluating livelihood vulnerability and exploring adaptation strategies in the face of recent climate change, and (c) understanding the role of human disturbance on plant diversity and forest ecosystem services. My research activities include working in a worldwide coordinated drought experiment, participation in several climate change manipulation experiments in Europe, and supervising climate change impact and adaptation related projects in Bangladesh. Jointly with my colleagues and with students I have published about 30 manuscripts in international scientific journals, i.e. Ecology Letters, Global Change Biology, Ecosystems, Plant and Soil, Journal of Vegetation Science, Mitigation and Adaptation Strategies for Global Change, and Acta Oecologica.
>>
Persönliche Homepage
>>
Curriculum Vitae
>>
Publikationen
>>
Doktorarbeit
>>
Lehrveranstaltungen