Nitrogen enrichment in host plants increases the mortality of common Lepidoptera species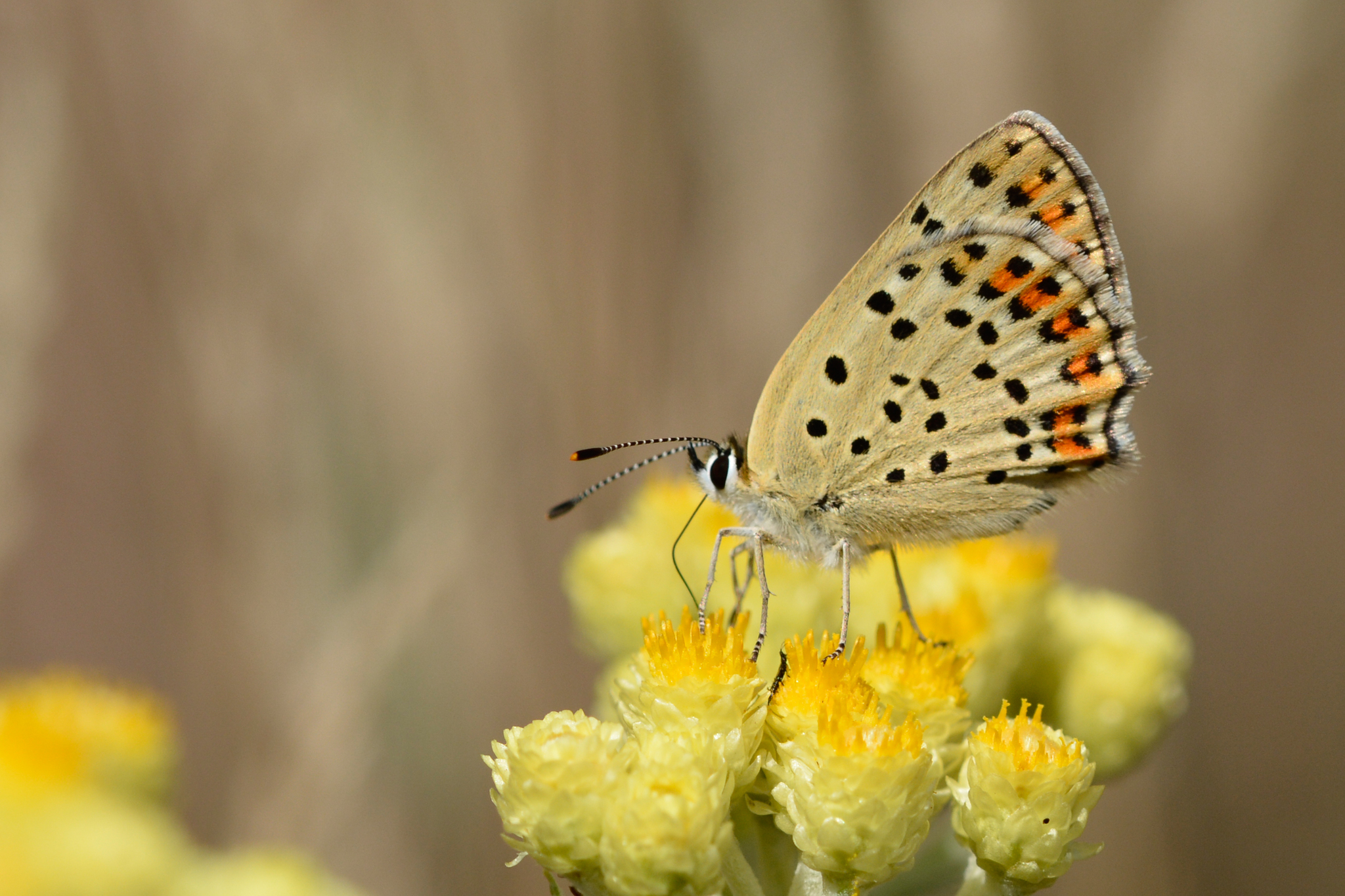 20.02.2019
Susanne Kurze, Doctoral student, Functional and Tropical Plant Ecology
The decline of Lepidoptera species is a well-known trend in Central and Western Europe and correlates with the intensification of agriculture in the recent decades. Lepidoptera species are affected by the loss of habitat structures, fragmentation and changes in the land-use intensity. However, fertilization as one important factor going along with agricultural intensification receives almost no attention as potential reason for the decline of Lepidoptera species. This is intriguing, since speculations about its influence on Lepidoptera species exist for several years.
Lepidoptera species as herbivorous insects strongly depend on the nutrient quality of their host plants, which is influenced by agricultural fertilization. Plants use carbon compounds as tissue building blocks and therefore offer only an inadequate diet for herbivorous insects due to their low nitrogen contents. Insects in turn need nitrogen to build proteins as tissue building blocks. Nitrogen is thus considered as the most important nutrient for herbivorous insects. Several studies confirmed that higher nitrogen contents in the diet increase the performance of Lepidoptera species, i.e. the individuals have shorter development times, higher pupal weights or the survival rate of the larvae increases. However, most of these studies considered pest species and the fertilization treatments were not related to agricultural fertilization.
This was the starting point for our investigation focusing on the question how common Lepidoptera species respond to host plants receiving fertilizer quantities commonly used in agriculture. In our study we considered four butterfly and two moth species, which inhabit different habitats, tolerate different land-use intensities and feed on two different host-plant families. Larvae of these six species were fed either with unfertilized or fertilized plants receiving 150 and 300 kg N ha−1 year−1, respectively. These fertilization treatments correspond to quantities usually applied in agriculture.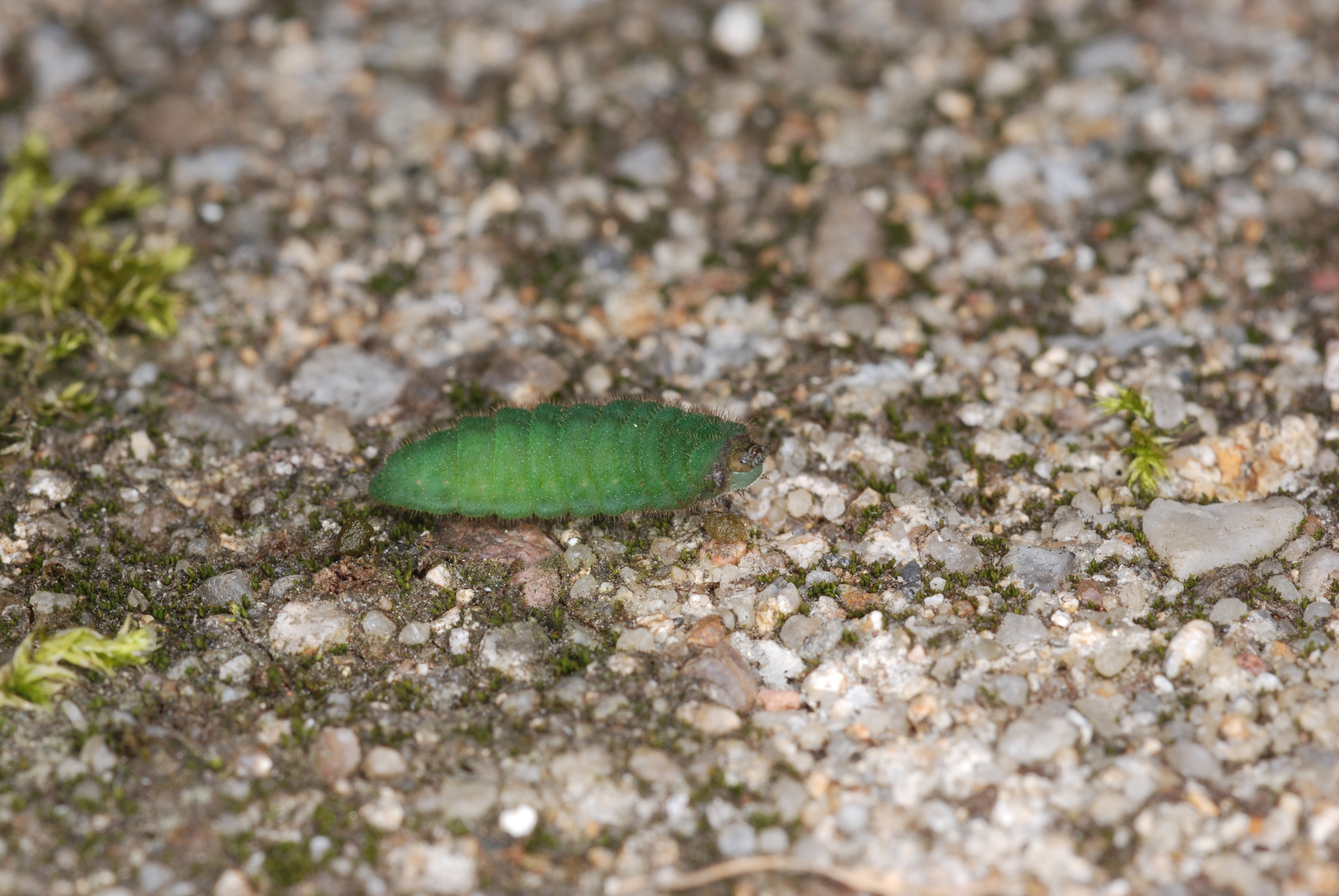 The survival rate of the larvae in all six species feeding on fertilized plants decreased of at least one-third compared to the control group. In the most sensitive moth, the difference of the survival rate between the control group and the 300 kg N ha−1 year−1 treatment was about 70%.
This negative response of all six study species undermines the common assumption that Lepidoptera species benefit from plants with higher nitrogen contents. Instead, the study provides the first evidence that under an experimental setup nitrogen enrichment in plants due to agricultural fertilization significantly increases the mortality of common Lepidoptera species. It is very likely that this effect, which receives so far almost no attention, contributes to the range-wide decline of Lepidoptera species in Western and Central Europe.
Figure legends:
Lycaena tityrus (Brauner Feuerfalter) on Helichrysum arenarium (Sand-Strohblume) © Thomas Fartmann
Larva of Lycaena phlaeas (Kleiner Feuerfalter) © Susanne Kurze
https://link.springer.com/article/10.1007%2Fs00442-018-4266-4