Events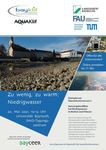 Dialogforum Wasserkontroversen: Podium diskutiert zu Niedrigwasser
Rund ums Wasser bringt der Klimawandel in vielen Bereichen neue Herausforderungen mit sich, zu deren Lösung es kontroverse Positionen gibt. Fachleute aus Forschung und Praxis diskutieren im Dialogforum "Wasserkontroversen" diese drängenden Fragen. Die erste Podiumsdiskussion am 20.5. dreht sich ums Niedrigwasser. Veranstaltet werden die Wasserkontroversen vom Forschungsprojekt AquaKlif im Rahmen des Bayerischen Klimaforschungsnetzwerks.
>>Link...
News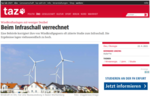 BGR korrigiert Schalldruckpegel
Die von der Bundesanstalt für Geowissenschaften und Rohstoffe (BGR) publizierten Infraschallpegel waren ein Hauptargument von Windkraftgegnern, um Stimmung gegen die Windenergie zu machen. BayCEER Mitglied Stefan Holzheu hatte vor einem Jahr große Unstimmigkeiten im Vergleich zu anderen Messungen festgestellt. Trotzdem weigerte sich die BGR bis vor einer Woche, den Fehler zuzugeben. Der Fehler ist gewaltig: Bezogen auf Schallleistung ein Faktor 10.000. Durch großen Druck aus der Wissenschaft, sah sich die BGR jetzt zu einer Richtigstellung gezwungen. Sowohl die Zeit als auch die taz berichten ausführlich darüber.
Research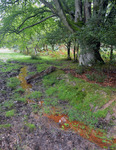 Pollutant degradation and greenhouse gas reduction: New study explores functionality in aquatic ecosystems
The functions of water-dominated ecosystems can be considerably influenced and changed by hydrological fluctuation. The varying states of redox-active substances are of crucial importance here. Researchers led by BayCEER-director Stefan Peiffer at BayCEER (Martin Obst & Britta Planer-Friedrich) and the BGI (Catherine McCammon) have discovered this, in cooperation with partners from the Universities of Tübingen and Bristol and the Helmholtz Centre for Environmental Research, Halle-Leipzig. Their new study published in "Nature Geoscience" enables a more precise understanding of the biogeochemical processes that contribute to the degradation of pollutants and the reduction of greenhouse gas emissions.
>>Link...
---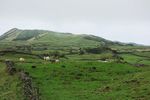 Humans accelerate the change of biodiversity
Humans have significantly altered biodiversity in all climate zones of the Earth. This has been shown by a study now published in "Science". Led by BayCEER-member Manuel Steinbauer at the UBT, and Dr. Sandra Nogué at the University of Southampton, an international team has investigated how the flora on 27 islands in different regions has developed over the last 5,000 years. Almost everywhere, the arrival of humans has triggered a markedly accelerated change in species composition in previously pristine ecosystems.
>>Link...
---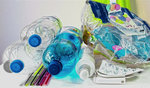 PlasticsFatE - New European project investigates health effects of plastic particles on humans
Researching the effects of plastic particles on the human body and developing a health policy strategy for assessing the resulting risks is the goal of the new European research network PlasticsFatE. The University of Bayreuth, together with 26 other universities, institutes, and organisations from ten EU member states, is participating in the project. BayCEER member Christian Laforsch is leader of the research project in Bayreuth. The project was launched on 28 April 2021 at a virtual kick-off event for its partners.
>>Link...
Studies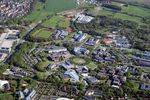 CHE Ranking 2021: Top rankings in Geography and Earth Sciences
In the 2021 CHE University Ranking published on 4 May, UBT also receives a series of top ratings in the subjects of geography and earth sciences. Students award top marks for general study conditions, study organisation, and IT infrastructure. In almost all criteria for the quality of the teaching offered, the ratings are well above the national average, and the excursions and laboratory practicals integrated into the study programme are also highly rated. Students appreciate the good atmosphere on campus, and the willingness of lecturers to listen to criticism and suggestions from their students.
>>more...