Guests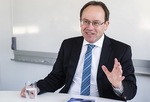 Uni Bayreuth: Klement Tockner zu Gast
Am 3. Dezember 2020 ist mit dem Vortrag "An engineered (water) future?" Prof. Dr. Klement Tockner zu Gast im BayCEER Kolloquium. Der international führende Gewässerökologe forscht an den Schnittstellen verschiedener Disziplinen zur Dynamik und Biodiversität sowie dem nachhaltigen Management von Gewässern. Seit 2016 ist er Präsident des Österreichischen Wissenschaftsfonds FWF, zuvor leitete er lange Jahre das Leibniz-Institut für Gewässerökologie und Binnenfischerei. 2021 wird er Generaldirektor der Senckenberg Gesellschaft für Naturforschung (Foto: FWF/Luiza Puiu). Mehr zum Vortrag in Bayreuth unter:
>>Link...
Research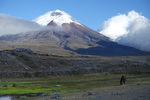 Tropical nature reserves to be particularly affected by future climate change
The Earth's nature reserves are the basis for the preservation of global biodiversity. They are set to be affected by future climate change in very different ways. Detailed local knowledge of climate change impacts can therefore make a significant contribution to the management of protected areas and the preservation of their ecological function. A new study by Samuel Hoffmann and Carl Beierkuhnlein (Chair of Biogeography) in the journal "Diversity and Distributions" draws attention to this fact. It is based on climate forecasts for more than 130,000 nature reserves worldwide.
>>Link...
Research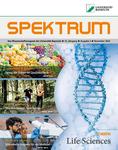 Neue Ausgabe des Campus-Magazins SPEKTRUM erschienen
Anfang Dezember ist die neue Ausgabe 2/2020 des UBT Campus-Magazins SPEKTRUM mit dem Schwerpunkt Life Sciences (zunächst nur auf deutsch) erschienen. In der neuen Ausgabe gibt es einiges zu entdecken, u.a. auch einige Beiträge von BayCEER-Mitgliedern. Im Artikel "Speise der Götter im Qualitätscheck" (S. 16-19) geht es um die Herkunftsbestimmung von Kakaobohnen, zu der eine Kombination aus chemischen Fingerabdrücken mittels NMR-Spektroskopie, auch die Isotopenanalytik am BayCEER-IBG herangezogen wird. Die ökologischen Dimensionen des Outdoor-Sports nimmt die Sportökologie unter die Lupe (S. 38-41), auch hinsichtlich ihrer Intensivierung während der COVID-19 Pandemie. Der Artikel Stechmücken verbreiten Infektionen (S. 42-45) thematisiert, wie Klimawandel und Biodiversität die Virenübertragung beeinflussen und welche Forschungsprojekte dazu momentan am Lehrstuhl Biogeografie laufen.
>>Link...
News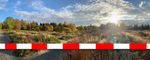 Bis auf Weiteres: Gartenschließung ÖBG
To ministerial order, all premises of the Ecological-Botanical Garden remain temporarily closed for visitors until the end of December. Unfortunately, not only the greenhouses but also the outdoor area are closed and also guided tours can not take place until further notice.
>>Link...