Research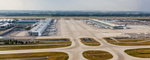 Researcher from Bayreuth heads ultra-fine particulate measurement at Munich Airport
Prof. Dr. Anke C. Nölscher, Professor for Atmospheric Chemistry, was commissioned by the Bavarian State Ministry for the Environment and Consumer Protection (StMUV) to head continuous stationary measurements of ultra-fine particulate pollution in the vicinity of Munich Airport. Over the next three years the project will provide insights into the formation and distribution of ultrafine particles (diameter < 100nm), and into their chemical composition. So far it is unclear whether ultra-fine particulate acts in a similar fashion to fine particulate matter. Findings from this project could contribute to a better assessment of the effects of ultra-fine particulates on humans and the environment.
>>Link...
Guests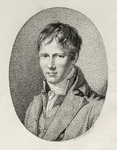 Bayreuth Humboldt Centre: Call for applications open
Do you live and research abroad and want to come to Bayreuth for a research collaboration? The Bayreuth Humboldt Centre supports academic exchange across existing boundaries: between disciplines, cultures and countries, established and younger researchers. The Humboldt Centre calls for up to six fellowships in 2021 (junior and senior fellowships) are open now and close 4 October 2020.
>>Link...
Research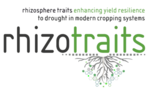 Rhizosphere traits enhancing yield resilience to drought
As a result of climate change, cereal crops will undoubtedly be exposed to longer and more frequent periods of drought. How well they survive this depends on their interaction with water, nutrients, bacteria, and fungi in the soil. The new research network "RhizoTraits", coordinated by Prof. Johanna Pausch - research group agroecology, BayCEER/University of Bayreuth - is now seeking to get to the bottom of the varying resilience of cereal varieties. The results are to be incorporated into bio-economic concepts for strengthening food security. The German Federal Ministry of Education and Research is funding the project initially for four years to the tune of 1,9 million Euro, one million of which will go to the University of Bayreuth.
>>Link...
Guests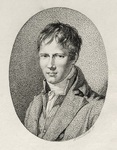 Invited by the University of Bayreuth: Guests at BayCEER
After the first calls for proposals from the newly established Bayreuth Humboldt Centre, it is now clear who will be visiting the University of Bayreuth as a Senior/Junior Fellow or with a Short Term Grants. The aim of the visits is to work on promising research collaborations with researchers in Bayreuth. As soon as the epidemic situation allows it, four of the guests from the first calls are expected to join working groups of the BayCEER.
>>more...
News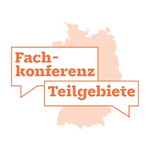 Zwischenbericht zu möglichen Endlagerstandorten
Die BRD sucht nach einem Endlager für hochradioaktive Abfälle in Deutschland. Ausgehend von einer "weißen Landkarte" wird ein möglichst transparenter und partizipativer Entscheidungsprozess gestaltet. Am 28. September 2020 hat die Bundesgesellschaft für Endlagerung mbH den Zwischenbericht Teilgebiete veröffentlicht. Es schließt sich am 17./18. Oktober die Fachkonferenz Teilgebiete als erstes gesetzlich vorgeschriebenes Beteiligungsformat im Standortauswahlverfahren an. Mehr zum Stand der Suche unter
>>Link...
---
Ab Oktober: Sonntagsführungen im ÖBG starten wieder
Der Ökologisch-Botanische Garten der Uni Bayreuth ist bekannt für seine interessanten und vielfältigen Führungen. Ab Oktober werden die öffentlichen Führungen am 1. Sonntag jeden Monats wieder aufgenommen. Eine Vorab-Anmeldung ist unbedingt notwendig. Daneben können auch thematische Führungen für bis zu 15 Personen gebucht werden. Programm der Sonntagsführungen und Anmeldung unter:
>>Link...
---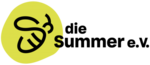 Für Mensch und Natur: Urbane Insektenlebensräume
Was können Stadtbewohnerinnen und -bewohner zum Schutz von Insekten konkret unternehmen? Diese Frage stellten sich Studierende verschiedener Fachrichtungen an der Universität Bayreuth und wurden aktiv. Der Verein "Die Summer e. V." gestaltete zunächst ein Gelände an der Wilhelminenaue zum Naturgarten um. Im neu eingeworbenen Projekt werden nun in ganz Bayreuth Insektenbiotope entwickelt und Räume zur Naturerfahrung geschaffen. Dafür stellt das Bundesamt für Naturschutz im Bundesprogramm Biologische Vielfalt für die nächsten fünf Jahre rund 710.000 Euro aus Mitteln des Bundesumweltministeriums zur Verfügung.
>>Link...
---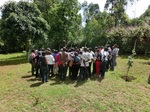 Biodiversity and nature conservation: University of Bayreuth strengthens higher education in and for Tanzania
Biodiversity is a central ecological and economic resource for Tanzania, thanks to its extensive nature reserves. For its long-term preservation, the East African country needs experts who can develop and implement effective strategies and measures. As part of a new project funded by the EU to the tune of up to € 790,000, members of Department of Plant Systematics, BayCEER / University of Bayreuth are working towards establishing commensurate courses of study at universities in Tanzania.
>>Link...
---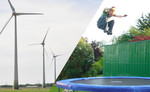 Infraschall: Messung, Auswertung und Auswirkungen
Als Argument gegen Aufstellung und Betrieb von Windenergieanlagen erhitzt Infraschall die Gemüter engagierter Bürger. Aber was ist Infraschall eigentlich? Wie lässt sich Infraschall messen? Welche Quellen gibt es, und ab welcher Intensität können Menschen ihn wahrnehmen? Hintergründe und Beispiele hat Dr. Stefan Holzheu, Experte für Sensordatenerfassung und -verarbeitung am BayCEER / Universität Bayreuth, zusammengestellt. Für "Maker" gibt es außerdem eine Anleitung zum Bau eines eigenen Infraschall-Messgeräts.
>>Link...