News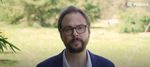 Klimafolgen der Coronakrise: Fernsehinterview mit Christoph Thomas
Der Corona-Lockdown hat der Natur gut getan, mit weniger Autos auf den Straßen, kaum Flugverkehr und einem Stillstand vieler Fabriken. In einem Fernsehinterview mit "BR Wissen" erläutert Prof. Dr. Christoph Thomas, Leiter der Mikrometeorologie, BayCEER / Universität Bayreuth ausführlich die möglichen Klimafolgen der Coronakrise. Das Interview wurde Anfang Mai geführt und ist in der Mediathek verfügbar:
>>Link...
---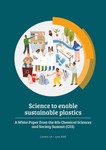 Sustainable plastics: University of Bayreuth researchers contribute to international White Paper
The speakers of the CRC Microplastics at the University of Bayreuth took a leading role in developing a White Paper "Science to enable sustainable plastics", which four chemical associations from Germany, the UK, China, and Japan published in June. The White Paper contains numerous recommendations for future research into the environmental impact of plastics, the development of new plastics, as well as recyclability and natural degradation. It urges for the interdisciplinary interlinking of natural, technical, and social science research and development work, so that global challenges in the area of sustainable plastics can be solved together.
>>Link...
---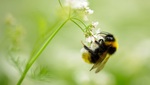 Particulate matter from road traffic: a threat to flora and fauna?
High concentrations of particulate matter in some German cities have given rise to considerable concern over recent years. The main cause of this particulate matter is road traffic. While damage to human health has been proven, the effects on plants and animals have not been investigated to any great extent so far. This gap in our knowledge is now being closed by an interdisciplinary research team at the University of Bayreuth as part of the new project network "BayÖkotox - Ecotoxicology in Bavaria", funded by the Bavarian State Ministry for the Environment and Consumer Protection. The University of Bayreuth will receive a total of € 685,000 for the project over the next three years.
>>Link...
---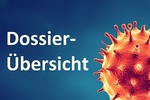 Schützt uns eine größere Artenvielfalt vor Epidemien?
Zur laufenden Debatte über den Zusammenhang zwischen Biodiversitäts­verlust und Epidemien hat die Deutsche Koordinierungs­stelle des Welt­biodiversitäts­rats IPBES ein Online-Dossier zusammengestellt. Neben wissenschaftlichen Einschätzungen finden sich Beiträge aus nationalen und internationalen Medien sowie Aktuelles aus Ministerien, IPBES-Sekretariat und weiteren UN-Einrichtungen. Unter den gelisteten nationalen Expert*innen ist auch Dr. Stephanie Thomas, die im BayCEER im BiodivERsA-Projekt "DiMoC - Diversity Components in Mosquito-borne Diseases in Face of Climate Change" erforscht, wie sich die Risiken für von Mücken übertragene Krankheiten besser abschätzen lassen.
>>Link...
---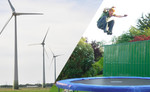 Infrasound debate: Background and measurement examples
As an argument against the installation and operation of wind turbines, infrasound heats up the minds of citizens engaging against wind power. But what is infrasound actually? How can infrasound be measured? What sources do we see, and at what intensity can people perceive infrasound? Dr. Stefan Holzheu, expert for sensor data acquisition and processing at BayCEER / University of Bayreuth, has compiled background information and examples (in German language). For "makers" there is also a guide for building your own infrasonic measuring tool.
>>Link...
Research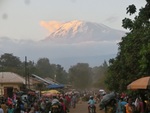 Kilimanjaro in the midst of global change
To analyse the interactions between man and nature in the area around Mount Kilimanjaro, and to understand them as part of a comprehensive social-ecological system, that is the goal of the new "Kili-SES" research network. A botanical sub-project of the University of Bayreuth led by Dr. Andreas Hemp will be funded by the German Research Foundation (DFG) over the next four years to the tune of some € 700,000. A total of fifteen universities and research institutes in Germany, Switzerland and Tanzania are involved in the network, coordinated by the Senckenberg Institute in Frankfurt am Main.
>>Link...
---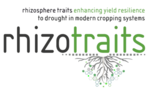 Rhizosphere traits enhancing yield resilience to drought
As a result of climate change, cereal crops will undoubtedly be exposed to longer and more frequent periods of drought. How well they survive this depends on their interaction with water, nutrients, bacteria, and fungi in the soil. The new research network "RhizoTraits", coordinated by Prof. Johanna Pausch - research group agroecology, BayCEER/University of Bayreuth - is now seeking to get to the bottom of the varying resilience of cereal varieties. The results are to be incorporated into bio-economic concepts for strengthening food security. The German Federal Ministry of Education and Research is funding the project initially for four years to the tune of 1,9 million Euro, one million of which will go to the University of Bayreuth.
>>Link...
Guests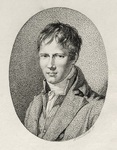 Invited by the University of Bayreuth: Guests at BayCEER
After the first calls for proposals from the newly established Bayreuth Humboldt Centre, it is now clear who will be visiting the University of Bayreuth as a Senior/Junior Fellow or with a Short Term Grants. The aim of the visits is to work on promising research collaborations with researchers in Bayreuth. As soon as the epidemic situation allows it, four of the guests from the first calls are expected to join working groups of the BayCEER.
>>more...
Research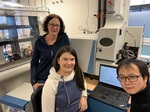 New arsenic compounds: Risk or opportunity for rice cultivation?
University of Bayreuth researchers, together with scientists from Italy and China, have for the first time systematically investigated under which conditions, and to what extent, sulphur-containing arsenic compounds are formed in rice-growing soils. To date, these thioarsenates have not been taken into account in assessments of the health effects of rice consumption. In the journal "Nature Geoscience" the The team, headed by the Bayreuth environmental geochemist Prof. Dr. Britta Planer-Friedrich, presents the results and identifies the urgent need for research with a view to protecting consumers from health risks.
>>Link...
Books & literature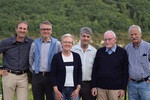 New edition: Plant Ecology
In December 2019 a completely updated and revised second edition of "Plant Ecology" was published (by Springer). As reference for students, researchers and practitioners, the book comprises molecular ecophysiology, physiological and biophysical plant ecology, ecosystem ecology, community ecology and biological diversity as well as global ecology. All of the six authors have worked or still contribute to research in the focus area Ecology and the Environmental Sciences at the University of Bayreuth.
>>more...
Rankings & Awards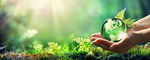 Call: UBT Sustainability Award 2020 for final thesis projects
The University of Bayreuth's Governing Board and GreenCampus, in cooperation with the Universitätsverein Bayreuth, are once again awarding a Sustainability Award for final thesis projects. Honoured will be outstanding and forward-looking bachelor's or master's theses or equivalent academic achievements on research topics oriented toward the United Nations' goals of sustainable development and dealing theoretically or practically with securing sustainable ecological development. The closing date for applications is 15 September 2020.


>>Link...