Research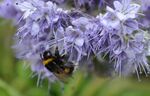 Diesel exhaust gases harm insects: Bayreuth animal ecologists study the effects on bumblebees for the first time
The decline of insects threatens many ecosystems worldwide. While the effects of pesticides are well researched, there has been a lack of knowledge about the effects of other anthropogenic pollutants. Animal ecologists at the University of Bayreuth have now studied the effects of diesel exhaust particles on bumblebees for the first time. In two new studies, they show that these fine dust particles can significantly damage the organism of bumblebees if they are permanently ingested through food. The Bavarian State Ministry for the Environment and Consumer Protection funded the research work as part of the BayÖkotox project network.
>>Link...
---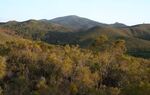 Global study on invasive tree species: Bayreuth researcher investigates dynamics of biodiversity on Kilimanjaro
An international study published in "Nature" shows for the first time on a global scale for what reasons and to what extent tree species invade ecosystems where they are not native. A total of 226 scientists from 54 countries in all continents contributed to this study on invasive tree species. PD Dr. Andreas Hemp from the University of Bayreuth studied 65 plots at different altitudes on Kilimanjaro in Tanzania.
>>Link...
---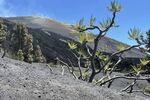 Volcanism – an underestimated driver of evolution on oceanic islands
Woody plants are unusually common on oceanic islands. Scientists at the University of Bayreuth, together with research partners in Italy, Great Britain, Norway and Spain, have now discovered a new explanation for this phenomenon: With the lignification of biomass, many plant species native to oceanic islands have protected themselves from the impact of frequent volcanic eruptions, during which large areas are covered with huge amounts of ash. Woody plants can survive even in ash layers of up to half a metre. Using the example of the Canary Island of La Palma, the European team presents its explanatory approach in the journal "npf biodiversity".
>>Link...
---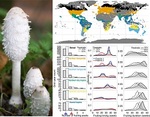 6.1 million data points prove the influence of climate on global fungal occurrence
A new study by Bayreuth scientists Dr. Franz-Sebastian Krah and Prof. Dr. Claus Bässler has shown that temperature has a significant influence on the timing and duration of fungal fruiting in key areas of the world. The research results were published in the journal "Ecology Letters" and shed new light on the global impact of climate change on occurrences of fungi in nature.
>>Link...
---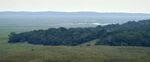 In "Science": New study shows dominant influence of climate on vegetation
For several years, ecological research has argued that climate often has no determining influence on the distribution of forests and savannas in tropical regions. However, an international research team led by Prof. Dr. Steven Higgins at BayCEER / University of Bayreuth has now succeeded in proving that it depends mostly on climatic factors whether regions in Africa are covered by forest or savanna. The study, published and highlighted in "Science", thus confirms the dominant role of climate in the formation of global vegetation patterns and should be considered when planning reforestation projects in savanna regions.
>>Link...
Events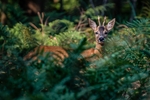 Forest controversies (in German), in Bayreuth
In view of climate change, forestry and forest owners are facing the major challenge of forest conversion. But can the necessary regeneration towards stable mixed forests succeed in the face of high browsing pressure by deer in many places? What contribution can and must hunting make so that the forest can be successfully adapted to future conditions?

These are the topics of the Forest Controversies on 20. & 21.10.2023 at the University of Bayreuth. Registration is possible until 13.10. (limited number of participants!). EVENT IN GERMAN LANGUAGE!
>>Link...
News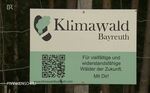 Klimawald Bayreuth in der Frankenschau
Die Frankenschau berichtet über die Entwicklung des Klimawald Bayreuth, der 2019 aus einer studentischen Initiative entstand. Inzwischen wurden auf insgesamt sechs Flächen heimische und nicht heimische Baumarten gepflanzt, die eine gute Prognose im Klimawandel haben. Das Wachsen und Gedeihen der Bäume wird durch den Forst und in Forschungsarbeiten beobachtet, unter anderem mittels Dendrometer-Daten. Zur Sendung vom 20.8.2023:
>>Link...
---

Fundgrube: Wissenswertes rund um Auen
Zum Main FlussFilmFest im März 2023 wurde der Webauftritt des in Bayreuth zur Landesgartenschau 2016 von BayCEER, Bund Naturschutz und Fischereiverband gestalteten Auenlehrpfads aktualisiert. Hier findet sich jede Menge Wissenswertes rund um die Bedeutung der Auen für Biodiversität, Stadtklima und Wasserregulierung im Klimawandel.
>>more...
---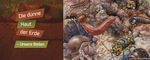 Ausstellung "Die dünne Haut der Erde - Unsere Böden" im ÖBG
Die vom Senckenberg Museum für Naturkunde Görlitz konzipierte interaktive Ausstellung ist auf Initiative von Prof. Dr. Johanna Pausch, Agrarökologie Uni Bayreuth, ab Mitte April ein halbes Jahr lang im Ökologisch-Botanischen Garten zu Gast. Der Eintritt ist frei. Über Inhalte, Rahmenprogramm, Virtual Reality Aktionstage und buchbare BNE- Projekte informiert die Internetseite der Ausstellung:
>>Link...
Conferences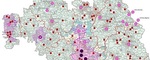 Doku Symposium: "Umwelt und Nachhaltigkeit im LEP in Bayern"
Die Forschungsstelle für das Recht der Nachhaltigen Entwicklung FoRNE und das BayCEER luden im Mai 2023 zu einem interdisziplinären Symposium ein, dass sich mit den aktuellen Neuerungen und der Lenkungswirkung des Landesentwicklungsprogramms (LEP) in Bayern befasste. Knapp 50 Interessierte aus Landes- und Regionalplanung, Kommunalpolitik, Öffentlichkeit und Universität Bayreuth nahmen teil.
>>more...