News

Fundgrube: Wissenswertes rund um Auen
Zum Main FlussFilmFest im März 2023 wurde der Webauftritt des in Bayreuth zur Landesgartenschau 2016 von BayCEER, Bund Naturschutz und Fischereiverband gestalteten Auenlehrpfads aktualisiert. Hier findet sich jede Menge Wissenswertes rund um die Bedeutung der Auen für Biodiversität, Stadtklima und Wasserregulierung im Klimawandel.
>>more...
---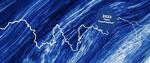 Main FlussFilmFest: Beiträge aus dem BayCEER
Der Main verbindet über 500 km die Menschen miteinander und liegt in deren gemeinsamer Verantwortung. Um dies ins Bewusstsein zu rufen, findet 2023 zum ersten Mal das Main FlussFilmFest entlang des gesamten Flusslaufs statt. Dazu gibt es in der Region Bayreuth ein umfangreiches Begleitprogramm, mit spannenden Angeboten unter anderem aus Ökologie und Umweltwissenschaften:
>>more...
---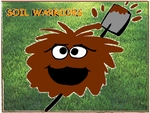 KinderUni: Ihr habt die Wahl!
Die Kinder sind gefragt: Was wollt ihr hören in der Kinder-Uni 2023? Die vier beliebtesten Themen aus zehn Vorschlägen werden im Sommer präsentiert. Schüler*innen der 2. bis 6. Klassen aus Bayreuth und Umgebung sind herzlich eingeladen, mit abzustimmen und nach den Pfingstferien bei der KinderUni Bayreuth im Audimax dabei zu sein. Mit "Soil Warriors: der Kampf um die Nährstoffe kann beginnen!" steht auch ein Thema aus Ökologie und Umweltforschung zur Wahl:
>>Link...
---

Registration for the examination BANU-Felbotanik (Bronze and Silver level) now open
The Ecological-Botanical Garden of the University of Bayreuth in cooperation with the Bavarian Academy for Nature Conservation and Landscape Management (ANL) offers participation in the examinations BANU-Feldbotanik Zertifikat Nordbayern in bronze and silver on 24 June 2023. You are cordially invited to participate!
>>more...
---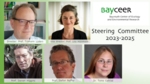 New BayCEER Steering Committee elected
Following the BayCEER General Assembly on 26 January 2023, the BayCEER members elected the new BayCEER Steering Committee for the period 2023-2025.
>>more...
Conferences

Macroecology and Biogeography meeting 2023 in Bayreuth
On May 4th and 5th, the University of Bayreuth will be hosting the joint annual meeting of the specialist group Macroecology of the Ecological Society (GfÖ) as well as the specialist group Biogeography within the Association for Geography (VGDH). The conference is organized by the BayCEER, including a large number of scientists working on Macroecology, Biogeography or related fields. Abstracts for oral and poster contributions can be submitted until the 25th of March. Registration also ends on the 25th of March.
>>more...
Research

Fighting forest fires with artificial intelligence: New research project with the University of Bayreuth
Artificial intelligence should soon make it possible to detect forest fire hazards earlier than before and to fight forest fires more effectively. This is the goal of the joint project "AI-based Forest Monitoring - Artificial Intelligence for Early Detection of Forest Fire Events (KIWA)", in which the University of Bayreuth is participating with its research competencies in biogeography and disturbance ecology. The German Federal Ministry for the Environment, Nature Conservation, Nuclear Safety and Consumer Protection (BMUV) is funding the project for the next two years with a volume of around 1.8 million euros.
>>Link...
---

Global study by the University of Bayreuth shows influences of climate change on terrestrial ecosystems
In a study published in Nature Geoscience, plant ecologists at the University of Bayreuth (Prof. Dr. Steven Higgins, Dr. Timo Conradi & Edward Muhoko) have shown how global climate change is impacting the Earth's terrestrial ecosystems. Changes in vegetation activity could in most cases be explained by temperature and soil moisture changes, while changes in solar radiation and atmospheric CO₂ levels seldom played a dominant role. In some of the ecosystems studied, years of increased vegetation activity have been followed by decreases. Such trend reversals raise the question of whether terrestrial ecosystems will continue to make large contributions to the sequestration of atmospheric carbon.
>>Link...