Research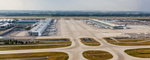 Researcher from Bayreuth heads ultra-fine particulate measurement at Munich Airport
Prof. Dr. Anke C. Nölscher, Professor for Atmospheric Chemistry, was commissioned by the Bavarian State Ministry for the Environment and Consumer Protection (StMUV) to head continuous stationary measurements of ultra-fine particulate pollution in the vicinity of Munich Airport. Over the next three years the project will provide insights into the formation and distribution of ultrafine particles (diameter < 100nm), and into their chemical composition. So far it is unclear whether ultra-fine particulate acts in a similar fashion to fine particulate matter. Findings from this project could contribute to a better assessment of the effects of ultra-fine particulates on humans and the environment.
>>Link...
---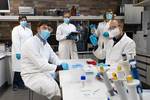 Unerforschte Effekte: Biozide in Baustoffen
Was passiert im Ökosystem Boden, wenn in Dämmmaterial, Putz und Fassadenfarbe verwendete Biozide durch den Einfluss von Sonnenlicht und Regen ausgewaschen werden? Im Rahmen des seit Mai laufenden Projektverbunds "BayÖkotox – Ökotoxikologie in Bayern" wirkt Prof. Dr. Matthias Noll - Institut für Bioanalytik / Hochschule Coburg und externes Mitglied im BayCEER - an der Erforschung von Bioziden in Baustoffen mit. Der Verbund wird vom Bayerischen Staatsministerium für Umwelt und Verbraucherschutz gefördert.
>>Link...
---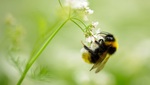 Particulate matter from road traffic: a threat to flora and fauna?
High concentrations of particulate matter in some German cities have given rise to considerable concern over recent years. The main cause of this particulate matter is road traffic. While damage to human health has been proven, the effects on plants and animals have not been investigated to any great extent so far. This gap in our knowledge is now being closed by an interdisciplinary research team at the University of Bayreuth as part of the new project network "BayÖkotox - Ecotoxicology in Bavaria", funded by the Bavarian State Ministry for the Environment and Consumer Protection. The University of Bayreuth will receive a total of € 685,000 for the project over the next three years.
>>Link...
Guests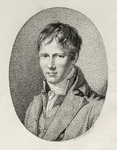 Bayreuth Humboldt Centre: Call for applications open
Do you live and research abroad and want to come to Bayreuth for a research collaboration? The Bayreuth Humboldt Centre supports academic exchange across existing boundaries: between disciplines, cultures and countries, established and younger researchers. The Humboldt Centre calls for up to six fellowships in 2021 (junior and senior fellowships) are open now and close 4 October 2020.
>>Link...
---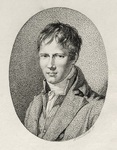 Invited by the University of Bayreuth: Guests at BayCEER
After the first calls for proposals from the newly established Bayreuth Humboldt Centre, it is now clear who will be visiting the University of Bayreuth as a Senior/Junior Fellow or with a Short Term Grants. The aim of the visits is to work on promising research collaborations with researchers in Bayreuth. As soon as the epidemic situation allows it, four of the guests from the first calls are expected to join working groups of the BayCEER.
>>more...
News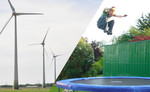 Infraschall: Messung, Auswertung und Auswirkungen
Als Argument gegen Aufstellung und Betrieb von Windenergieanlagen erhitzt Infraschall die Gemüter engagierter Bürger. Aber was ist Infraschall eigentlich? Wie lässt sich Infraschall messen? Welche Quellen gibt es, und ab welcher Intensität können Menschen ihn wahrnehmen? Hintergründe und Beispiele hat Dr. Stefan Holzheu, Experte für Sensordatenerfassung und -verarbeitung am BayCEER / Universität Bayreuth, zusammengestellt. Für "Maker" gibt es außerdem eine Anleitung zum Bau eines eigenen Infraschall-Messgeräts.
>>Link...
Events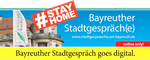 Bayreuther Stadtgespräche zum Nachhören
Mit den Bayreuther Stadtgesprächen geht es am 2. September weiter - doch dank der Krise lassen sich verpasste Vorträge jederzeit nachschauen und -hören. Aus dem BayCEER sprachen im Juli Prof. Dr. Anke Jentsch, Professur für Störungsökologie, zu "Zukunftsforschung: Extremwetter und Resilienz" sowie im Mai Prof. Dr. Stephan Clemens, Lehrstuhl Pflanzenphyisologie, zum Thema "Genom-Editierung – die Zukunft unserer Lebensmittel". Alle Vorträge gibt es sowohl über Panopto als auch im Youtube-Forschungkanal der Uni Bayreuth:
>>Link...
News
Ab August: Führungen im ÖBG wieder buchbar
Der Ökologisch-Botanische Garten der Uni Bayreuth ist bekannt für seine interessanten und vielfältigen Führungen. Auf Grund der aktuellen Situation entfallen auch im August noch alle öffentlichen Veranstaltungen, doch Führungen für angemeldete Gruppen mit bis zu 15 Personen finden wieder statt. Das Angebot reicht von einer allgemeinen Gartenführung, über Führungen zur Tropischen Pflanzenwelt, zum Wald im Klimawandel oder zum diesjährigen Schwerpunkt "Hülsenfrüchte". Weitere Infos unter:
>>Link...
---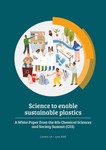 Sustainable plastics: University of Bayreuth researchers contribute to international White Paper
The speakers of the CRC Microplastics at the University of Bayreuth took a leading role in developing a White Paper "Science to enable sustainable plastics", which four chemical associations from Germany, the UK, China, and Japan published in June. The White Paper contains numerous recommendations for future research into the environmental impact of plastics, the development of new plastics, as well as recyclability and natural degradation. It urges for the interdisciplinary interlinking of natural, technical, and social science research and development work, so that global challenges in the area of sustainable plastics can be solved together.
>>Link...
Rankings & Awards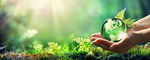 Call: UBT Sustainability Award 2020 for final thesis projects
The University of Bayreuth's Governing Board and GreenCampus, in cooperation with the Universitätsverein Bayreuth, are once again awarding a Sustainability Award for final thesis projects. Honoured will be outstanding and forward-looking bachelor's or master's theses or equivalent academic achievements on research topics oriented toward the United Nations' goals of sustainable development and dealing theoretically or practically with securing sustainable ecological development. The closing date for applications is 15 September 2020.


>>Link...