Events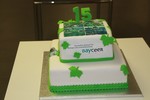 BayCEER-Workshop 2020: Special Edition!
Like the book fair in Frankfurt, this year´s BayCEER Workshop on October 29 will be a special edition - with parts taking place online for all delegates and a focus on posters being presented during several poster sessions in the branch office Dr.-Hans-Frisch-Straße 1-3. All BayCEER working groups are invited to show their research. Workshop programme and poster list are now online and it is possible to register for the individual sessions.
>>Link...
---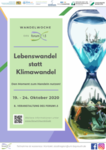 Bayreuther Wandelwoche 2020: Lebenswandel statt Klimawandel
Vom 19. bis 24. Oktober 2020 lädt das forum1.5 zur Wandelwoche 2020 in Bayreuth ein. In 27 sehr vielfältigen Veranstaltungen lassen sich hier online und offline Anregungen zum notwendigen und möglichen Wandel in zahlreichen Lebensbereichen finden. Programm und Anmeldung unter:
>>Link...
Research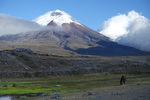 Tropical nature reserves to be particularly affected by future climate change
The Earth's nature reserves are the basis for the preservation of global biodiversity. They are set to be affected by future climate change in very different ways. Detailed local knowledge of climate change impacts can therefore make a significant contribution to the management of protected areas and the preservation of their ecological function. A new study by Samuel Hoffmann and Carl Beierkuhnlein (Chair of Biogeography) in the journal "Diversity and Distributions" draws attention to this fact. It is based on climate forecasts for more than 130,000 nature reserves worldwide.
>>Link...
---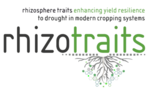 Rhizosphere traits enhancing yield resilience to drought
As a result of climate change, cereal crops will undoubtedly be exposed to longer and more frequent periods of drought. How well they survive this depends on their interaction with water, nutrients, bacteria, and fungi in the soil. The new research network "RhizoTraits", coordinated by Prof. Johanna Pausch - research group agroecology, BayCEER/University of Bayreuth - is now seeking to get to the bottom of the varying resilience of cereal varieties. The results are to be incorporated into bio-economic concepts for strengthening food security. The German Federal Ministry of Education and Research is funding the project initially for four years to the tune of 1,9 million Euro, one million of which will go to the University of Bayreuth.
>>Link...
Guests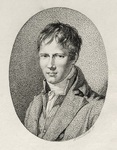 Invited by the University of Bayreuth: Guests at BayCEER
After the first calls for proposals from the newly established Bayreuth Humboldt Centre, it is now clear who will be visiting the University of Bayreuth as a Senior/Junior Fellow or with a Short Term Grants. The aim of the visits is to work on promising research collaborations with researchers in Bayreuth. As soon as the epidemic situation allows it, four of the guests from the first calls are expected to join working groups of the BayCEER.
>>more...
News
Klimaresilient in die Zukunft - Stand der deutschen Anpassungspolitik
Am 6. November 2020 findet in Berlin die Nationale Konferenz zum aktuellen Fortschrittsbericht zur Deutschen Anpassungsstrategie statt. Interessierte können sie nach Anmeldung per Livestream verfolgen. Im Anschluss verleihen Bundesumweltministerin Svenja Schulze und der Präsident des Umweltbundesamtes Prof. Dr. Dirk Messner den Preis "Blauer Kompass", mit dem Projekte zur Anpassung an den Klimawandel ausgezeichnet werden. Auch der "Klimawald Bayreuth" kam hierbei in die Endrunde. Weitere Informationen und Anmeldung:
>>Link...
---
Ab Oktober: Sonntagsführungen im ÖBG starten wieder
Der Ökologisch-Botanische Garten der Uni Bayreuth ist bekannt für seine interessanten und vielfältigen Führungen. Ab Oktober werden die öffentlichen Führungen am 1. Sonntag jeden Monats wieder aufgenommen. Eine Vorab-Anmeldung ist notwendig - hier unterstützt das BayCEER mit der hauseigenen Veranstaltungsdatenbank. Weiterhin können auch thematische Führungen für bis zu 15 Personen telefonisch vereinbart werden. Das Programm der Sonntagsführungen und Anmeldung unter:
>>Link...
---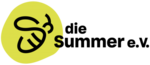 Für Mensch und Natur: Urbane Insektenlebensräume
Was können Stadtbewohnerinnen und -bewohner zum Schutz von Insekten konkret unternehmen? Diese Frage stellten sich Studierende verschiedener Fachrichtungen an der Universität Bayreuth und wurden aktiv. Der Verein "Die Summer e. V." gestaltete zunächst ein Gelände an der Wilhelminenaue zum Naturgarten um. Im neu eingeworbenen Projekt werden nun in ganz Bayreuth Insektenbiotope entwickelt und Räume zur Naturerfahrung geschaffen. Dafür stellt das Bundesamt für Naturschutz im Bundesprogramm Biologische Vielfalt für die nächsten fünf Jahre rund 710.000 Euro aus Mitteln des Bundesumweltministeriums zur Verfügung.
>>Link...