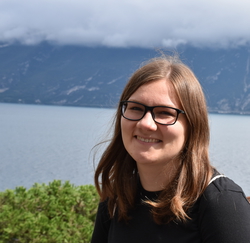 Stefanie Propp
Master-Student
e-Mail:
stefanie.propp(at)uni-bayreuth.de
Stefanie studies Geoecology at the University of Bayreuth. She is writing her bachelor thesis at the Department of Biogeography (associated to ECOPOTENTIAL) on Norway spruce regeneration at high elevations of the Bavarian Forest national park. She focuses on spatial analyses of Norway spruce seedlings depending on source areas of reproductive adult trees.
Furthermore, she is committed at the student representation and a student member of the examination board Geoecology.