Ecological-botany gardens Bayreuth
Automatic weather station
Parameters are recorded as 10 minute averages or sums. Online diagrams will be updated every 10 minutes.
At a glance
The dewpoint temperature is a measure of humidity: at the dewpoint, vapour pressure reaches its maximum value, the air is saturated. Below this temperature, condensation would take place.
Station description
Operating since
1992
Type
17 m tower at 365 m a.s.l.
Location
meadow in Bayreuth (south)
Coordinates
49°55'29'' N, 11°35'11'' E
Further information

Description of the measurements.

Main page of the EBG.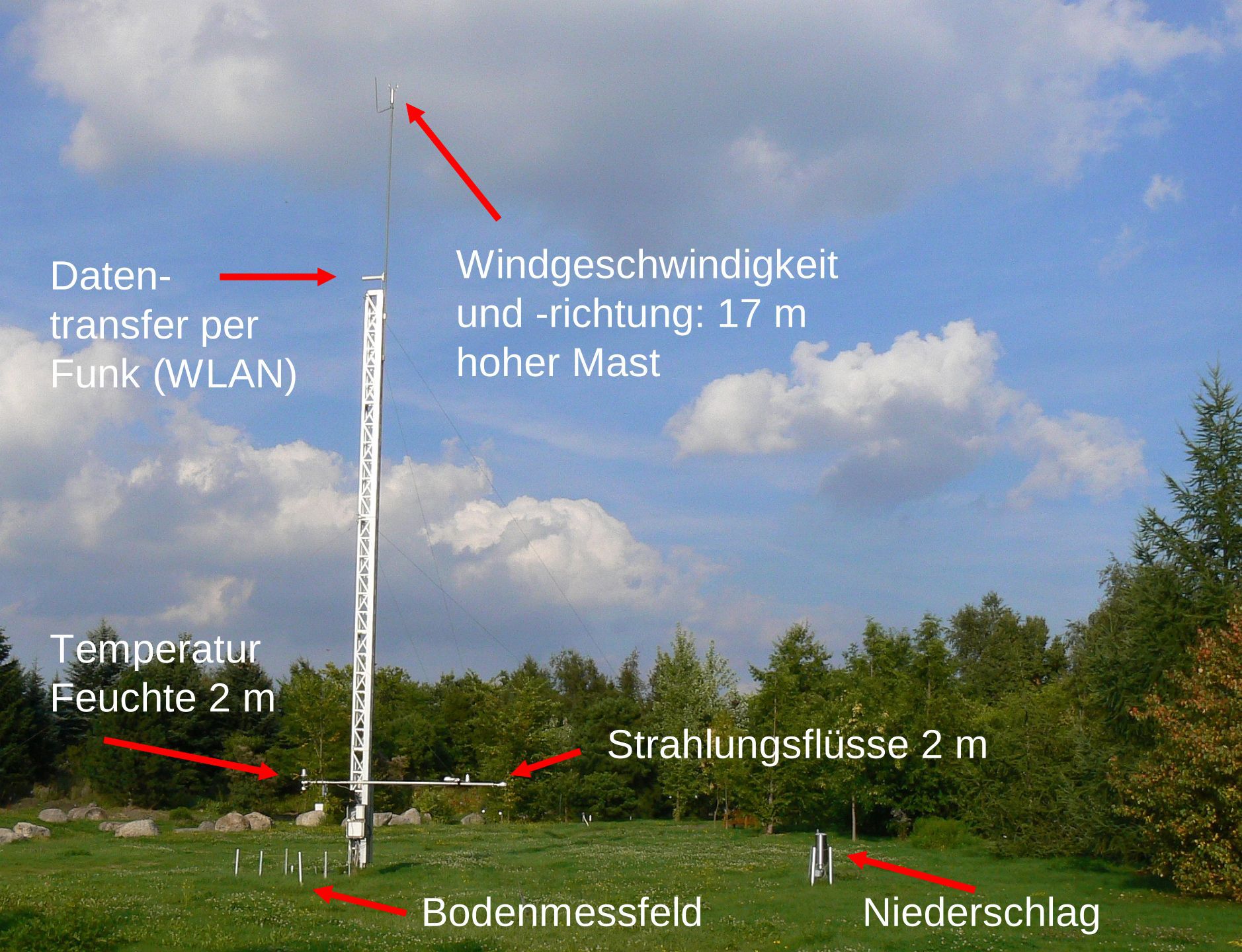 ---
Any comments are appreciated. Please e-mail to: klima@bayceer.uni-bayreuth.de