Ios (Inner Cyclades, Greece)
Automatic weather station, Meter MA-4100 (12 m a.s.l.)
Data and graphics
Parameters are recorded as 10 minute averages or sums. Online diagrams will be updated every 10 minutes.
At a glance
Station description
| | |
| --- | --- |
| Operating since | 11. June 2017 |
| Type | Automatic weather station |
| Location | hillside at a bay, Mediterranean vegetation |
| Coordinates | 36.67° N, 25.38° E |
| Further information | AWS mounted on a housetop |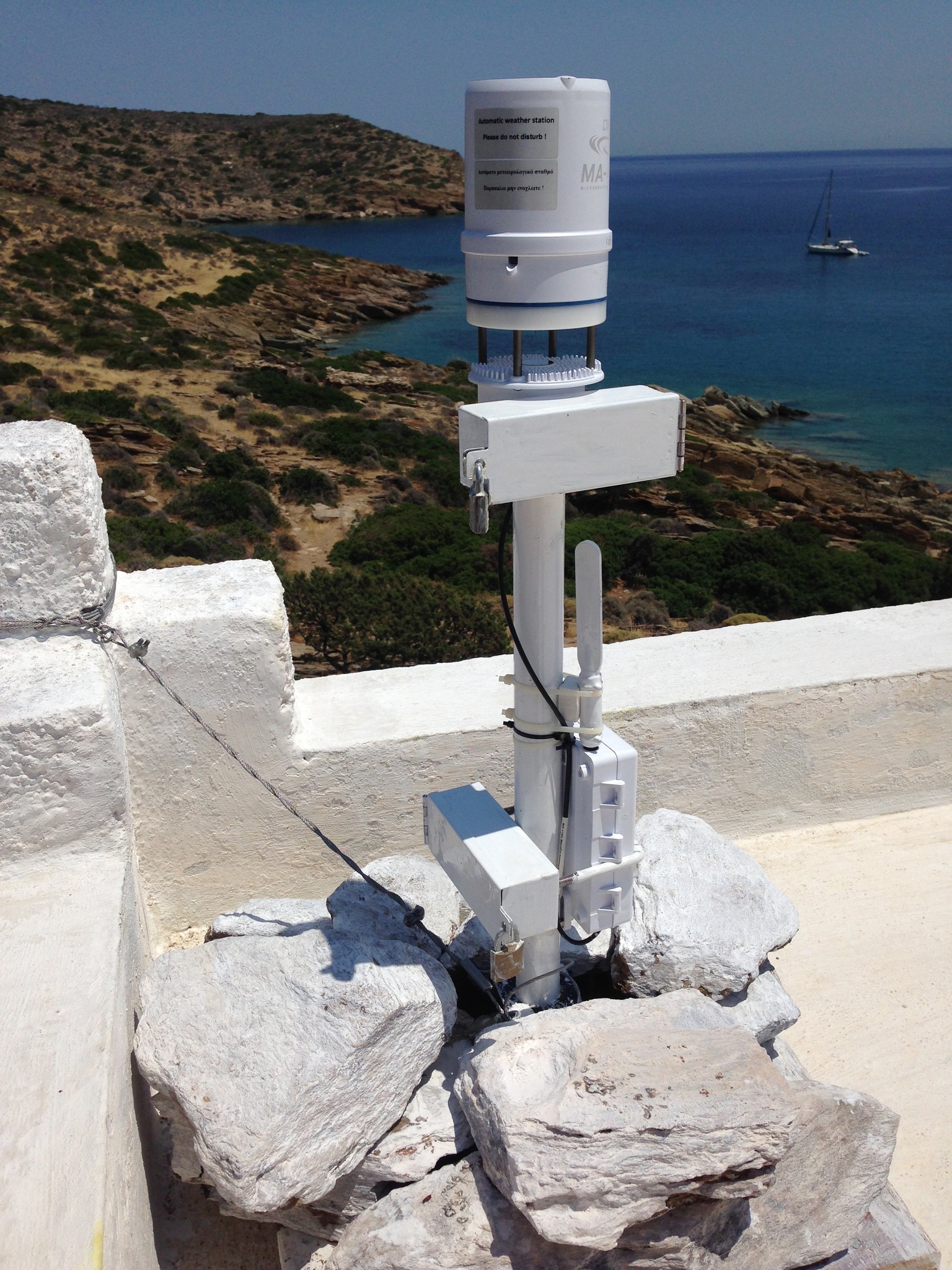 This station was installed to complent and contrast our microclimate network in Upper Franconia, Germany. The main scientific focus is to capture the airflow dynamics in structured, mountainous terrain in close proximity to an open water body. Even though weak winds are less frequent due to the different synoptic forcing, a comparison with observations in Upper Franconia, Germany allows for detecting similarities and differences of typical weak-wind phenomea such as meandering and gravity waves.
---
Any comments are appreciated: klima@bayceer.uni-bayreuth.de