Bavarian research network "Measurement, characterisation and evaluation of ultrafine particles" (BayUFP)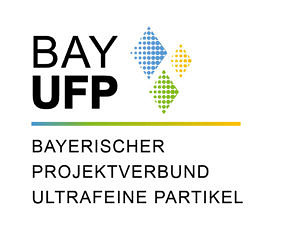 2021-02-10
The research network BayUFP is investigating health risks associated with ultrafine particles in the environment. These particles are smaller than 100 nanometers in diameter and the smallest components in particulate matter. Our BayCEER member Anke Nölscher (Junior Professorship Atmospheric Chemistry) leads the project "Method optimisation for chemical analysis of ultrafine particles" in cooperation with the Helmholtz Zentrum München within this network. Prof. Nölscher's project evaluates, combines, and optimises different methods to characterise ultrafine particles from the environment. In order to be able to draw conclusions on the environmental impact as well as on human health the quality and the comparability from different site samples must be guaranteed.
The BayUFP network includes 5 research projects as well as a coordination and communication project. Beside the research relevance of airborne pollution and its negative effects on the environment, the aim of the network is to focus and to take forward the knowledge and research about ultrafine particles in Bavaria.
Additional information in English language is available in the university press release.